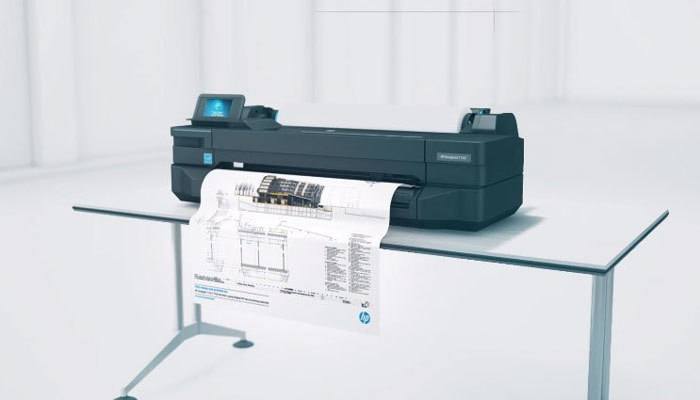 Best Printer For Screen Printing Transparencies 2023
Just when almost everybody banks on their PowerPoint presentation skills during office meetings, you can sometimes opt to go simple and use transparencies on an overhead projector.
Transparencies are also utilized in creating screens for t-shirt printing jobs.
With transparency sheets being sleek and smooth, printing on them may be a challenge. Smudges, jams, and opacity are just some of the most common issues.
As such, you only use the best printer for screen printing transparencies. In the name of professionalism during meetings, smudges on transparencies are major turn-offs.
For high-quality printed shirts, you only go for the finest printed transparencies.
[easy_feature_table id='1734′ /]
5 Best Printers for Screen Printing Transparencies Reviewed
Smudged transparencies should already be a thing of the past. Here are 5 of the printers that can take them away!
1. Canon Pixma PRO-100 Professional Photo Printer
Compared to other printers of its kind, this printer model is a little bit on the pricey side. We think, however, that if you are one to go for quality in your prints, the extra dollars will never be an issue.
For starters, the printer is equipped with an 8 dye-based ink system that is quite rare in the market. Three of these 8 focuses on gray-scales. This ensures vivid and brilliant colored images as well as very detailed black and white prints.
With 4800 x 2400 dpi to its name, you are ensured of sharp images in your printouts. It can produce high-quality prints on transparencies and a host of other mediums. In fact, the rear tray of the printer is made to house delicate papers and transparencies while the other tray is ideal for much thicker mediums.
This large-format printer can work with oversized mediums, with sizes of transparencies that can go for as large as 13 x 19 inches. And with printing being made possible through wireless connection or a simple insertion of our USB, this is convenience at its finest.
As earlier mentioned, this would be a bit on the expensive side of things. Because of the 8 dye-based ink system, you would normally see a surge in your operating costs.
But with the promise of high-quality and sharp prints, the thought of this extra cost is somehow alleviated. On the business side of things, however, would you be able to break even? That's for you to consider
To conclude, while the price and overhead costs may be high, this printer model may perhaps be one of the best printers for screen printing transparencies out there.
Highlighted Features
Produces smudge resistant printouts when using DURABrite Ultra pigment ink.
Produces waterproof and fadeproof printouts when using DURABrite pigment ink.
Easy to install.
120 sheet high-capacity input tray
Colour print speed of 12 pages per minute
2. Canon Pixma iX6820 Wireless Business Printer
Just when we usually equate high-quality prints with high costs, here comes a printer model that is more affordable than the others, yet provides high-quality prints. This is absolutely ideal for business organizations that are on the lookout for good printers but are on a budget.
This works well in printing out high-quality spreadsheets, presentations, mailers, or even unconventional mediums like transparencies. It boasts of a dpi of 9600 x 2400 for its colored prints and 600 x 600 for its black and white printouts.
The printer also comes equipped with nozzles that number at 4906 for colored and 1024 for black. And if there is something that makes this printer stand out, it is its cartridges — it has five.
But what makes them special is that once you run out of ink for one color, you will only be replacing that color. Now, that's what we call convenient and cost-efficient!
The black ink would also last you very long. Of course, unless you are using it 24/7 then you would run out of it very soon.
Being able to print in tabloids or oversized medium is common for these kinds of printers. But this one here can also print as efficiently in supersized as well as in smaller-sized mediums. In fact, it can print to as small as 4 x 6 inches in just a matter of 36 seconds.
The printer can be connected through Ethernet or a wireless connection. Download the Canon printing app, and you get to print commands that will be sent from your Android and Apple devices.
While this may not be the best printer for screen printing films out there, the brand is still worth your bucks especially if you want a balance of affordability and quality.
3. Epson Expression Premium ET-7750 EcoTank Printer
Our next entry on this list is made for those who don't mind spending big bucks for the printer in the name of saving up on costs in the long run.
Capable of printing in huge numbers, this printer comes with a super-sized tank. This printer can house ink that can literally print thousands of pages on one ink refill. It comes with a 5-ink system, which equates to high-quality printouts.
This model holds more ink than any other printers around, so you don't have to worry about replacing inks constantly. With the printer being able to hold more ink than usual, you are assured to save your printing costs of up to 80% than ordinary printers, which, we think is quite fab!
Aside from its super tanks, it also boasts of being versatile in paper handling. What we mean is that while it can print in smaller-sized mediums, it can also accommodate supersized mediums, the sizes of which can reach up to 11 x 17 inches.
It has a rear tray for the usual paper. And it also has a manual slot for all your special mediums like transparencies.
Connectivity is not a hassle. You can connect to this printer through various ways – Ethernet, Wi-Fi, Wi-Fi Direct, USB — you name it. Printing has never been this convenient and easy.
It can copy as much as it can print. The printer can work as a scanner as well. Also, it comes with a 2.7-inch touchscreen making your printing experience hassle-free.
With all these features and the printing costs you can possibly reduce, this is, by far, the best printer for screen printing positives in the market today. This is true, especially if you are looking at bulk printing. It saves you lots of bucks without compromising on the quality of its output.
4. Epson Expression Photo XP-15000
In terms of quality printouts, this is the one to beat.
With its wide-format printing capabilities, this printer model is able to print in supersized mediums that can reach up to 13 x 19 inches without compromising on quality.
And while this printer is best for printing out photos due to its vibrant colors, this is also very ideal for screen printing jobs because of the quality of its printouts.
Not only that — but although it can work with large-sized mediums, the printer is sleek and compact and will never take up much of your office space.
The printer comes with a special rear tray that can accommodate as much as 50 sheets. It can also hold special materials like cardstock, transparencies, or vinyl paper.
Connecting to the printer is easy with options ranging from Ethernet to wireless connections. And speaking of connecting, iOS and Mac users won't have any issues at all with printing wirelessly.
Although, we must say, iOS users would have a bit of a challenge to initially set the printer up. It would perhaps take a bit of patience, but once you are able to follow the manual to the letter, you're good.
If there's one thing we would like to improve on this printer, though, it is their LED. For a printer being able to churn out high-quality outputs, its LED seems a bit backward —it is not a touchscreen. This is a minor issue, not an issue even, but if the LED is touchscreen, this would be perfect.
The printer may be expensive to maintain, BTW. As most Epson printers go, this one here can only work with Epson-manufactured cartridges. But if you are for quality and won't mind the cost, this is your best bet.
5. Epson SureColor P400
If you are a professional artist, a photographer, or if you are simply one of those who are into high-quality professional prints, this printer is best for you.
High-end and suited for the DIY master, this printer can print in wider formats. Versatile in paper handling, it can print in smaller mediums too — as much as 13 inches of borderless prints.
What is amazing about this model is its capacity to do panorama prints. With the capability to accommodate printing jobs to as much as 129 inches long, this is one feature you can rarely find in other printers of its kind.
Aside from the panorama prints, it also has archival durability in its prints that can last for about 200 years for both its colored and black and white printouts, which is quite impressive.
It comes with an 8-colored pigment-based ink system, an excellent choice when it comes to photo printing as well as on working with transparencies. With this ink system in place, you can only be assured of high-quality prints and nothing else.
Connecting is also easy. From connecting options that range from Ethernet to USB to wireless connections, Epson made sure that they have you covered.
But if there is one thing that could cause you worries with this printer, it is that the printer eats up too much ink. No special reason here for that, especially if you are working on full coverage art prints all the time.
This printer may be ideal; it may even be one of the best there is when it comes to quality, but be sure to check on your operating costs regularly. The model may speak of great quality, but it comes with an expensive price tag.
Considerations While Buying a Printer for Printing Transparencies
Getting a printer for printing transparency jobs may be a chore. This is most especially true if you don't know what you're looking for.
To help you with narrowing down your choices, we've come up with a list of things to consider before your purchase.
Here are a few important reminders.
## Look for the Wide-Format Printers
Screen printing transparencies always require that you work with wide-format printers. As such, when shopping for a printer for transparencies, look for those that can do wide-format printing. Your printer should be able to churn out the exact size of the image.
Also, make sure that the printer is versatile. The more options in terms of sizes the printer can work with, the better it is.
## Take Note of Image Quality
There is a reason why not all printers can work with transparencies. This is because an ordinary printer would not be able to print out the best images there is especially when you're with glossy mediums. As earlier mentioned, working with transparencies on ordinary printers run you the risk of getting smudges on your outputs.
Look for the printer that has the capacity to transfer your design from the computer to your transparency with brilliant clarity.
## Take Note of the Ink
Printers can work using dye-based and pigment-based inks.
While the dye-based inks are cheaper, their good quality prints can only be applied to printing photos. For great-quality prints and screen printing would require that you use pigment-based inks. It lets you print out images that are top-notch and durable.
## Mediums
As we all know by now, not all printers can work with transparencies. Some printers are just designed to work with paper and ordinary mediums.When getting a printer for the job, be very specific, and look for those that can work with transparencies and other special mediums.
Frequently Asked Questions
How do I print transparencies for screen printing?
First of all, make sure that you have the right transparency for your printer. Inkjet transparencies are not suited for laser printing.
Also, make sure to load one sheet at a time. Loading lots of transparencies into your printer can possibly result in jams. That's a total waste of expensive sheets if that happens.
Can you print transparencies on regular printer?
Technically, most of the time, you can. Regular printers, however, do not give you quality prints. Working with transparencies on regular printers runs you the risk of smeared designs.
Also, for best quality, choose inkjet over laser printers. Inkjet would be able to provide you with images that are more opaque than that of the lasers.
How do I know which side of the transparency sheet to print on?
It should always be on the rough side of the transparency. The smoother side of the sheet will prevent the ink from drying.
Final Words
When choosing a printer for screen printing transparencies, keep in mind these three words – solid, crisp, and clear. These should all describe the output by which you will be using this printer for.
Add the words "budget" and "features," and that should already close the deal.