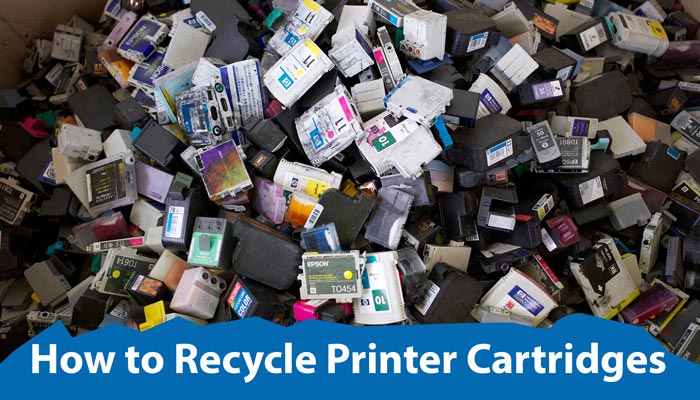 How to Recycle Printer Cartridges: 5 Simple Solutions
As technology advances, more and more items are able to be recycled. This is great news for the environment. One item that can be recycled is printer cartridges.
With the average American office worker printing out 10,000 pages per year, overall  more than 350 million ink and toner cartridges ending up in our landfills every year, proper printer cartridge recycling is more important than ever.
In this article, we will discuss how to recycle printer cartridges. This is important because printer cartridges are made of plastic, which can take hundreds of years to decompose in landfills. recycling printer cartridges can help reduce the amount of plastic in landfills, and it can also help you save money.
How to Recycle Printer Cartridges
1. Drop Them Off at Your Local Office Supply Store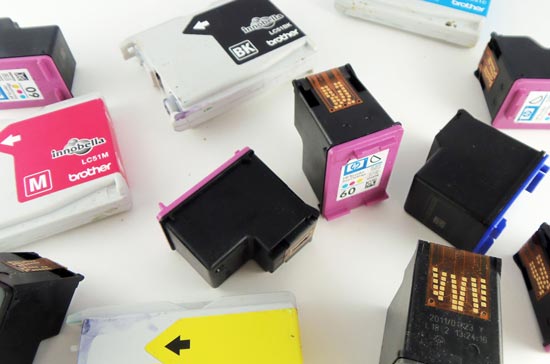 Many office supply shop will gladly accept your used or empty printer cartridges for recycling. Your local Staples®, Office Depot®, Walgreens®, Costco®, or other significant office supply retailer is a convenient place to drop off your used ink or toner cartridges.
2. Find A Local Recycling Facility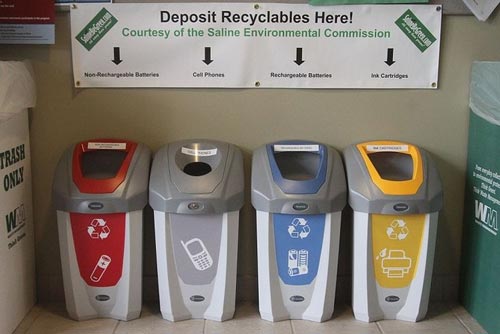 Visit Earth911.com to locate the closest recycling facility after gathering your unwanted small personal gadgets and used ink and toner cartridges. You may access a comprehensive list of recycling facilities in your area by simply entering the recyclable item (ink and toner in this case) and your zip code.
Additionally, Earth911.com offers a user-friendly recycling program called iRecycle with more than 1,600,000 options to recycle more than 350 different materials.
3. Consider Refilling Your Original Brand Ink Cartridge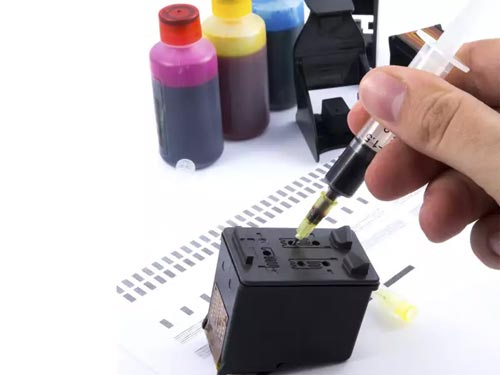 Refill Cartridge
There is a very good probability that you can refill and reuse an original brand ink cartridge that you have only ever used once if you have the proper ink refill equipment. A vial of ink, a syringe, a screw tool, a pair of plastic gloves, and refilling instructions are typically included in refill kits.
You must manually put the correct amount of ink into the cartridge to refill it. When the cartridge is full, you should be able to use it once more and get the desired results. As refill instructions and ink capacity vary by brand and cartridge type, make sure the refill kit you bought is designed for your specific cartridge series.
It should be noted that ink cartridges can only be filled once or twice. Your prints will eventually start to deteriorate in quality, and you will need to purchase a brand-new ink cartridge.
4. Join Some Programs To Earn Extra Cash
You might also want to look into initiatives like eCycle Group, Recycle4Charity, and Cartridges for Kids that offer cash rewards for recycling printer cartridges. The amount you receive in return is based on a number of variables, including the type of printer cartridge, whether it is an OEM cartridge, and others.Your printer cartridges must be on the pre-approved recycling price list and be received in acceptable condition in order to be recycled. To reduce the possibility that your spent cartridges will be damaged in transit, separately wrap each cartridge in bubble wrap or old newspaper if you intend to ship them to the recycling center.
5. Manufacturer Lead Programs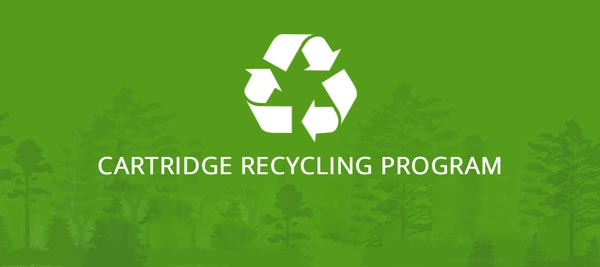 The manufacturer of printers and cartridges introduced this types of programs.The majority of large manufacturers provide free take-back services. Some even pay for the mail.
To find out more about the printer cartridge recycling initiatives of particular printer manufacturers, click the links below:HP: In order to create new ink and toner cartridges, HP collects used water bottles and plastic hangers. Through HP's Planet Partners Supplies Recycling Program, you may also recycle your HP ink and toner in a straightforward manner.
Brother: When shipping and receiving spent cartridges, Brother reuses shipping boxes.Since 1991, Lexmark has provided free and simple cartridge recycling.
Canon: Free inkjet cartridge returns are provided by Canon. Since 1990, Canon Toner has recycled used copier toner cartridges. Canon was the first firm to collect and do so.
Xerox: Over the past 20 years, the Xerox Green World Alliance has prevented more than 145 million pounds of waste from entering landfills.
Okidata's: You may recycle Oki toner cartridges, image drums, transfer belts, and fusers thanks to Okidata's relationship with COREFIDO.
Panasonic: For the management of its enormous variety of electronic items, Panasonic collaborates with outside recyclers.
Ricoh: Your used toner and ink cartridges, as well as toner bottles, will be recycled by Ricoh.
Samsung: Samsung promotes responsible recycling and producer responsibility.
Sharp: Your used toner cartridges can be recycled at no cost thanks to Sharp.
Dell: For the delivery of its free mail-back recycling program, Dell teamed up with FedEx.
Why You Should Recycle Cartridges
Recycling cartridges helps the environment in several ways. 
First, it reduces the amount of waste in landfills.
Second, it conserves resources since recycled cartridges require less energy and water to produce than new cartridges. Third, recycling helps support local economies by creating jobs in the recycling industry.
Finally, recycling reduces greenhouse gas emissions by preventing the release of harmful chemicals into the atmosphere.
FAQ
Where Can I Recycle Printer Cartridges?
Printer cartridges may be recycled at practically any large office supply store, or you can mail them back to the maker. Additionally, most municipal recycling facilities allow you to recycle printer cartridges.
How Many Times Can I Refill My Printer Cartridges?
Toner cartridges are often only good for a few uses and cannot be reused indefinitely. Avoid letting an inkjet printer cartridge entirely run out of ink before refilling it. The inkjet sponges cannot be refilled once they have dried out.
Is It Better To Recycle Or Refill Ink Cartridges?
Although ink cartridges can only be filled twice or three times, reuse reduces waste. Since printer cartridges are filled all the way to the top, unlike some new ink cartridges, many people claim that refilling printer cartridges is less expensive than purchasing new ones every time. Make careful to recycle your cartridges after refilling them if you do.