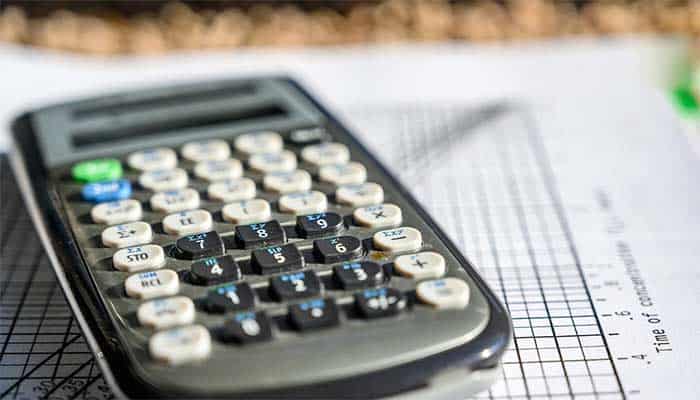 Best Graphing Calculator of 2023 – Top 10 Texas Instruments Calculator Reviews By an Expert
No math or science program these days is complete without a good and efficient calculator. In fact, we have come to depend on calculators for almost every problem-solving task we need to carry out.
When it comes to graphing your solutions, though, you will need to have the best graphing calculator on the market. Our review and buyers guide is here to help you wade through the myriad options out there.
10 Best Graphing Calculator Reviews:
Check out our recommendations of ten of the most effective and reliable graphing calculators from manufacturers who have been at the forefront of learning and problem-solving tools for decades.
1. Texas Instruments Ti-84 plus Graphing calculator
Let's take the TI-84 plus from Texas Instruments.  This is a graphing calculator that is great for high schools for their maths and science programs. In terms of functions, this instrument has the capability to allow you to explore interactive geometry, graph inequalities, and collect and analyze real-world data.
The TI-84 Plus represents an expansion of the graphing calculator technology as it now boasts the ability to perform more than twelve applications. An encouraging feature of the TI-84 Plus is the ability, through its MathPrint function, to enter equations and fractions in exact notation, just the way they appear on printed text.
This graphing calculator has also been approved for standardized tests such as SAT, PSAT, IB, AP tests and the ACT entrance exams for college. Expect to have this calculator around for a good while as it is durable and reliable, much like the calculators produced by Texas Instruments, a trusted name in the world of calculators.
Highlighted Features
Calculations of real and complex digits are accurate up to 14-digit.
You can have up to ten functions defined, saved, graphed, and analyzed at the same time;
The TI-84 Plus graphs 6 parametric expressions, 10 rectangular functions, 3 recursively defined sequences, and 6 polar expressions;
The graphing mode for sequences present time series plots, phase plots, and cobweb/stair-step plots.
Can define the list names and store up to 999 elements;
Allows interactive analysis of functions and presents statistical graphs for advanced features including hypothesis testing.
2. Texas Instruments Nspire CX CAS Graphing Calculator
Another superior product from Texas Instruments is the TI-Nspire CX CAS Graphing Calculator.  This instrument has the capability to produce algebraic results symbolically for equations, completing squares, factoring and expanding expressions for variables, finding antiderivatives, exact solutions and computer limits in irrational forms.
It is a robust instrument which meets the needs of middle school to college students of mathematics and science. You can use this calculator to move class assignments to a computer so you can complete your work outside of school. It also allows you to fully explore high level mathematics concepts such as symbolic calculus and algebra.
Expect to view the exact values for x and y as well as radicals and pi. With this fully functional graphing calculator you can also visualize the final results in full color.
Highlighted Features
Slender and light hand-held instrument;
You can place color-coded science and math symbols on your photos or digital images;
A rechargeable battery is included which can use a single charge for up to two weeks (normal use);
The display is backlit so it is easy to read;
Objects, equations, lines, and points are color coded;
Allows for automatic or manual graphing and rotating and has 3D functions;
The size of the screen is 320 x 240 pixels (3.2" diagonally) with a resolution of 125 DPI using 16-bit color.
3. Texas Instruments TI-84 Plus CE Graphing Calculator
With the TI-84 Plus CE, you get 6 times more memory than the TI-84 Plus.  This means you can store graphs in full color as well as data and images in your upgraded instrument. You can expect the full capability of a mini computer in your hands as you are able to explore calculus, algebra, and other mathematics and science concepts easily and with stunning results.
This model of graphing calculator is light but durable so it is easy to take around even if you are on the go. It comes with a battery that can be recharged. No doubt, the TI-94 Plus CE is another superior graphing calculator from the makers of the best calculators on the market.
So, if your existing graphing calculator is not able to do what you need for your advanced courses or other major activities, upgrade to the TI-84 Plus CE from Texas Instruments.
Highlighted Features
The size of the screen is 320 x 240 pixels (2.8 inches diagonally);
A battery that can be recharged is included to power this graphing calculator;
Supplied with a 3.0 MB flash ROM to store data and apps;
Comes with 154 KB of RAM memory;
Can be connected to a computer through a USB port.
4. Texas Instruments TI-Nspire CX Graphing Calculator
Your productivity can be greatly improved with the TI-Nspire CX Graphing Calculator which is also supplied with student software. This instrument delivers greater graphing capabilities along with other functions that only the TI-Nspire CX can provide. You have the added ability to use your PC or handheld device to carry out the same tasks to be more productive.
With integrated math templates you can enter expressions that result in math symbols, stacked fractions, and formulas presented in the exact way they are shown in printed texts. Students of Chemistry can also use the one of a kind Chem Box feature to input chemical equations and formulas.
The good news for users of the TI-Nspire is that it is approved for use in standardized tests – PSAT/NMSQT, SAT, AP, ACT and IB college entrance examinations and state exams. It comes with a lithium battery that can be recharged and actually lasts for a very long time on a single charge. So, if you much rather a powerful graphing calculator that is easy to navigate and use, then the TI-Nspire is your best bet.
Highlighted Features
Displays on color screen;
Includes batteries that can be recharged and can last up to 2 weeks once charged;
Lightweight and slender design;
Navigate with an easy to use touchpad.
5. Casio fx-9860GII Graphing Calculator
For fans of Casio, the Fx-980GII is a solution that brings ease and convenience to science and mathematics. With a full slate of features, this graphing calculator from Casio allows for clear and crisp graphing and data analysis. You are also able to see your results on the display screen that is also backlit for greater visibility in low light.
Using the Casio Fx-9860GII is a simple process even with complex equations and expressions which you can actually replicate in the same form as in textbooks. Its USB cable allows you to share data and programs with your peers and teachers. This graphing calculator is suitable for Algebraic, Geometric, Trigonometric, Calculus, and Statistical courses.
It is also used for the sciences – Physics, Chemistry, and Biology, as well as business and accounting programs. You are permitted to use this graphing calculator on the ACT, SAT, and PSAT/NMSQT entrance examinations for college.
Highlighted Features
Features a high number of functions including REF/RREF, unit conversion, random integers, regressions, nine new probability, chi-squared GOF, graph x=f(y) and bar graphs & pie charts;
Comes with 1500 KB of Flash ROM memory;
eActivity and spreadsheets built-in;
Menu is icon-based making it easy and intuitive to use;
Can be connected directly to Casio projectors;
Transfer data easily from the unit to another calculator or the computer;
Backlit LCD display.
6. Texas Instruments TI-83 Plus Graphing Calculator
Although the TI-83 Plus the older version of the newer models produced by Texas Instruments, it is a good product to have if you are not putting too many demands on it. The TI-83 is simple to use in your science and math programs.
You can graph and compare various functions and carry out data plotting and analysis. The Flash ROM memory makes it easy for you to add and update apps. You can use the TI-83 in the SAT, PSAT, and ACT entrance exams for college as well as for the AP and IB tests. The graphing interface is quite simple to use as is the various keys which are practically laid out for a more comfortable user experience.
Furthermore, you can interactively solve equations for many variables. View the equation, the graph produced, and the coordinates together at the same time. Take advantage of the many plot types that are possible, including the scatter, XY line, box-and-whisker, normal probability, and the histogram.
For advanced programs you could depend on the TI-83 for regression analysis, data and graphical analysis and functions for trigonometry, calculus, engineering, and finance.
Highlighted Features
It has the ability to show tables and graphs using split screens so the graph can be traced while you go through the table values;
Easy to read LCD display of 64 x 96 pixel with a high resolution;
This graphing calculator is approved to be used in ACT, SAT, AP, PSAT/NMSQT, and International Baccalaureate examinations;
Use its built-in memory to store and analyze up to ten matrices.
7. Texas Instruments 84PLCE/TBL/1L1/X TI-84 Plus CE Graphing Calculator
Experience the vivid color display and powerful features of the TI-84 Plus CE Graphing Calculator. With its backlit display, you can view graphs in high resolution even under poor light conditions. It is also slender which makes it quite easy to carry around and use.
The battery the comes with this graphing calculator can be recharged and you should get a decent amount of time on a single charge. If you are familiar with the TI-84 Plus graphing calculator, then this version of the TI 84 Plus is no stranger to you.
With the TI-84 Plus CE, your calculation and graphing tasks are performed much faster, and operation of the many mathematics and science functions of this calculator is much smoother. For the price you will be asked to pay, this graphing calculator is actually a steal compared to other, more costly options on the market.
Highlighted Features
The size of the screen is 320 x 240 pixels or 2.8 inches diagonally;
It gets its power from a TI rechargeable battery which is included;
You can store data and apps using its 3.0 MB flash ROM memory capacity;
This graphing calculator also has 154 KB of RAM memory available;
It can be connected to the computer through its USB port.
8. HP G8X92AA LA Prime v2 Graphing Calculator
If you are tired of typing in lengthy equations with loads of parentheses, then the HP G8X92AA LA Prime Graphing Calculator (version 2) is just for you. With this versatile and effective graphing calculator you have the ability to select in one stroke the equation you need to use again without having to type the whole thing!
The solver feature that is also included allows you to enter as many equations and variables as you like and watch the calculator solve them for you. You can also program the equation you use most often inside the calculator which saves you time.
The calculator itself is sharp, attractive, and versatile – full color display, touch screen, large, well-organized buttons, apps that are included to make things easier, and the ability to recharge the calculator. There is, however, a learning curve you would have to overcome, but once you are up to speed with this calculator, you are good to go.
Highlighted Features
Great for use in Computer Science; Engineering; Statistics; Surveying; Geometry, Trigonometry; Physics; Biology; and Chemistry
Functions in 2-D – Parametric Plot; Scatter Plot; Bar Plot; Polar, Differential Equation; Histogram. Use this calculator to find the Slope, Intersect, and Extremum. Allows Trace, Zoom, Shade, and Co-ordinates
Converts decimal hrs/hrs min sec; Angles, Base and arithmetic, Units, Polar/rectangular;
Produces Boolean, printer and display graphics;
This graphing calculator has a 32 MB Memory capacity with a flash memory of 256 MB.
9. Casio FX-CG10 PRIZM Color Graphing Calculator
Instead of a black and white display, you will experience full color with the Casio FX-CG10 PRIZM Graphing Calculator. Explore mathematics and science with confidence with this ground breaking graphing calculator featuring patient pending technology. Now your understanding of even the most complex mathematics and science concepts will be enhanced using images from real life.
You can create your own mathematical connections with graphs by this versatile instrument. The Casio FX-CG10 PRIZM supports various mathematics courses such as Pre-Algebra, Algebra I and II, Geometry, Trigonometry, Calculus, and Statistics.  It is also great for science students (bio, chem, physics), and for working in finance and business.
This graphing calculator is compliant with the requirements for ACT and SAT examinations so you have no need to be concerned that you may not be allowed to use it in these cases.  At first, you might have to spend some time learning how to navigate the many features of this graphing calculator but once you get the hang of it, you will do well with it.
Highlighted Features
High definition, full-color display (more than 65,000 vivid colors) and a generous 3.7-inch LCD screen;
Allows you to format charts, graphs, and spreadsheets;
You can use this graphing calculator to integrate real life images with maths symbols with Casio's "Picture Plot" Technology;
Can store up to 16 MB of files;
Uses 4 triple A batteries;
Can be connected to the personal computer through a link port.
10. Texas Instruments TI-84 Plus C Silver Edition Graphing Calculator
Finally, the TI-84 Plus C Graphing Calculator (Silver Edition) is an upgraded product from Texas Instruments that boasts full-color capabilities. It is also a high-resolution calculator that features a backlit display.
Expect the full functionality of the TI-84 Plus as well as the improved color presentations and memory. You can use this graphing calculator to import color images including your own photographs in jpg, png, bmp, and jpeg.
This graphing calculator also has an improved resolution to allow you to experience sharper graphs and texts that are more readable. While Texas Instruments have done it again to improve the quality of its graphing calculator from one model to another, it may have dropped the ball in this instance.
The TI-84 Plus C is a much slower in graphing than the TI-84 and the keyboard lags (so if you are a fast texter you will miss a few keystrokes). Otherwise, the TI-84 Plus C Silver is an upgrade to the existing TI graphing calculators and is worth considering.
Highlighted Features
Display is backlit and features full color in high resolution;
A rechargeable battery is included;
Functions much like the TI-84 Plus;
You can import images from outside and use them.
Buying Guide: What to Look When Select Graphing Calculator
Seeking out the best graphing calculator among the vast variety of options on the market can be a little daunting. That is if you are not sure what you really need a calculator for. Clearly, you would need to have an idea of what you are going to do with the calculator in the first place.  Once you have cleared this up, your choices will be easier to make.
If your purpose is to use a calculator in school for science or mathematics, then the recommendation is for you to stick to the scientific calculator. The scientific calculator is quite suitable and sufficient for school and some college courses.
For students pursuing higher level mathematics and science courses that require a more robust instrument, then the graphing calculator is more suitable.
So, let us take a quick look at what you need to consider when choosing your calculator.
Is it allowed for your course?
Check with your course requirements carefully to ensure that the graphing calculator you are looking at is indeed what you need for your program. Also, check the tests you will be taking to ensure that your graphing calculator is allowed or approved for such tests.  If not, you may need to consider a different type of calculator.
Does it have enough functions?
The answer to this question is important in your choice of the most appropriate graphing calculator. The more functions it is able to carry out, the more versatile the instrument is for your purposes. In looking at the calculator's functional capabilities, also check whether it can deal with 2nd, and 3rd  level functions and higher functions as well.
What can it graph? 
Obviously, a graphing calculator should have the capability to produce graphs.  But, how many functions can the calculator graph? There are numerous formulas, functions, and expressions that can be graphed with a decent graphing calculator. Check the brand and test what it can graph.
Some brands are designed with the student in mind so the graphs produced are mainly algebraic or based on calculus. For the business or professional user, some brands offer high end functions to produce graphs based on data that is put in as well as statistical information.
Does it allow for download of apps?
Some brands of graphing calculators have the capability for users to download apps and programs to enhance its built-in functions. With so many useful apps and programs, you have a range of possibilities to boost the capacity of your graphing calculator.
With this ability, you can produce far more graphs and solve a range of problems than if you were to use any other kind of calculator.
How much will it cost?
OK, so the cost question may be relevant to quite a few of you. It is already clear that a decent graphing calculator will dig deep into your budget. If you can stand it, then buying the most feature rich graphing calculator is not a hard decision to make. If cost is, however, a consideration, then shop around for the best option you can afford.
What is a Graphing Calculator?
Graphing calculators are designed to present graphs that have been plotted based on complicated equations like parabolas. These calculators are more sophisticated tools that help to process various equations and perform complex calculations. You will see the results as a graph on screen rather than calculated numbers.
Unlike the basic calculator you might have used at school, the graphing calculator also deals with additional items like tangent, sine, and cosine. A graphing calculator is more commonly used for high-level maths like calculus, algebra, and trigonometry so they are not really made for lower-level, basic maths for which an ordinary calculator is more appropriate.
CAS vs. non-CAS Graphing Calculators
First off, CAS stands for Computer Algebra System which is designed to manipulate mathematical expressions to produce a result. How do you know whether your calculator is CAS or non-CAS? You can tell by the kind of results they generate.
So, for example, a CAS calculator will produce responses such as a simplified equation, factors, and indefinite integrals that include their symbols exactly as they would appear on paper!
A non-CAS calculator, on the other hand, will produce numeric answers, whether in decimal, radical or fractional form. Another thing to note is that a CAS calculator is not always allowed in certain exams, especially where the student is asked to show their work (how they arrived at the answer).
This is to allow the student to actually show how they arrived at their answer rather than depend on the automatically generated response provided by their calculator. The non-CAS calculator, on the other hand, is more basic and does not have the capacity to produce algebraic and other symbolic results.
Scientific vs Graphing Calculator
Here are a few things that differentiate the graphing calculator and the scientific instrument:
How they function: Unlike the scientific calculator, the graphing calculator presents a graph after you type in the mathematical function and solves complicated formula.
The size of the screen: The screen of the graphing calculator is larger to allow users to see the graphs produced.
The cost: The graphing calculator is much more costly owing to their more advanced (and complicated) features.
The advanced features: Graphing calculators have more advanced features and are mostly used for advanced mathematics and by professionals like architects, engineers, and designers.
Wi-Fi capabilities: Unlike scientific calculators, graphing calculators are compatible with Wi-Fi to allow data from other devices like meteorological gauges to be accessed.
How to Use Graphing Calculator
If you have a graphing calculator and are not sure how to make the best use of it, we have a few tips for you. As you may realize by now, the graphing calculator is quite useful for high-level maths and for certain professionals who rely on graphical displays of mathematical information. So, it is good to be able to use your calculator to its full potential.
If you are a student in college or university who are allowed to use graphing calculators in tests or exams, you would still need to show your work. You may, therefore, do the work manually and use the graphing calculator to recheck what you did.
In any event, here are some things you need to ensure when using a graphing calculator.
Ensure that your calculator's mode is set based on the problem you are solving. Check for the mode button and set your calculator.  You can make changes such as radians or degrees.
So, if you are working in degrees, ensure that you set the calculator to that mode before you enter the problem you want to solve. Some graphing calculators allow you to choose among ten different modes.
Another important thing is to make sure that you are able to solve for y before attempting to plot a graph. You are able to plot almost any graph using the graphing calculator once you have solved for y. Graphing calculations are designed to accommodate equations that are solved for y.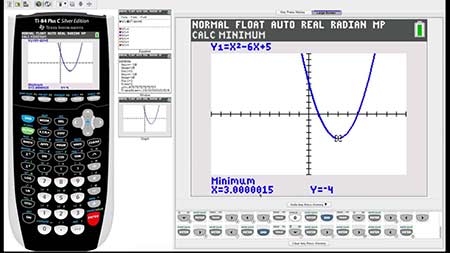 Know the shortcut menus that are available to you and utilize as many of the functions of the calculator as you can. Most graphing calculators also have shortcuts to other concepts in maths. Examples of this is finding the root of numbers, entering matrices, and changing a decimal.
Things might be a little different depending on the brand of graphing calculator that may be one of a kind. With shortcuts, you can be better able to work quickly without having to enter the mathematical expression every time. You will also be able to quickly check your work.
Enter the expression in the same way it looks on paper and the graphing calculator will handle the rest.  This includes simplifying the equation. Note that a few brands of graphing calculators have the math shortcuts built-in. which is great as they automatically start by grouping parentheses.
Some steps you would need to take to produce graphs on a graphing calculator are:
Press the y= button to bring up the editor for graph equations
Enter the function key then press "trace".  The graph will fully load after a few seconds. Be aware that the graph equation editor allows expressions in the form of y=f(x) when you are working with functions.
Press the second then calculate keys. Find the operation you are trying to use.  If it is a derivative then the function would be dy/dx but if it is an integral then the function would be (integrand) f(x) dx
Set the point you want to differentiate at. Depending on the function you have selected, you may also enter the lower then upper limits. A bar will appear at the bottom of the screen with your entries that you would need to confirm before they are graphed.
The graphing calculator usually comes with instructions from the manufacturer that will help you learn how to fully use the instrument. You may also go online for great tutorials on how to use the graphing calculator.
Frequently Asked Question About Graphing Calculator
Q: What is better a scientific calculator or a graphing calculator? 
A:- It really depends on the purpose for using a calculator in the first place. A scientific calculator helps in statistics, algebra, and even engineering. Graphing calculators, on the other hand, has a wider range of functions including the ability to graph functions and plot coordinates.
While graphing calculators also have a high definition screen that is quite vivid, Scientific calculators are less costly options that are ideal for schools and some workplaces.
Students are usually given a specific recommendation of the required calculator in their list of supplies to purchase. This is most likely to be a scientific calculator.
Q: What kind of calculator do you need for high school? 
A:- For most high school math students, the kind of calculator needed is sufficient to deal with Geometry and Algebra. Topics that may also require the use of a calculator include linear equations, plotting graphs, and inequalities (an advanced topic).
The scientific calculator is usually recommended to meet the needs of high school maths students. Specific scientific calculators are recommended because they are simple to use and cost less.
As the high school student advances, the need for a more robust instrument is greater.  Graphing calculators is more appropriate for Biology and Chemistry, as well as to produce graphs and spreadsheets.
Q: Is a scientific calculator and a graphing calculator the same thing? 
A:- If you don't know any better, you might think the scientific calculator and the graphing calculator are the same thing.  They are not. Graphing calculators have a greater range of functions and capabilities than the scientific one.
In actual fact, the graphing calculator can show work that was done in the past (on the same screen), produce graphs for equations (the scientific calculators, of course, cannot), produce tables, and can also factor (depending on the type of calculator).
The display screen of a graphing calculator is usually larger, to enable the presentation of graphs. You also know the difference between these two types of calculators by the more expensive price tag of the graphing calculator.
Q: Will a graphing calculator help me get better grades in math class? 
A:- Ever since the first graphing calculator from Casio entered the market in 1985 the world of mathematics changed. Some may say it has changed for the better as students are more able to produce correct answers to even the most complicated of problems.
Others, however, argue that the calculator has reduced the capacity to solve maths using the brain. Graphing calculators certainly gives the user the ability to carry out scientific calculations, produce graphs for equations, develop function tables and quickly provide solutions to simple and complex equations.
You can even carry out statistical analysis and do some calculus with these amazing calculators. Maths educators have accepted graphing calculators as a normal part of the maths learning environment.  It is even allowed in Advanced Placement (AP) calculus courses and examinations (since 1995). Getting better grades in mathematics is actually up to how you apply the subject rather than whether you used a graphing calculator or not.
Q:  What is the best graphing calculator on the market? 
A:- Looking for the most appropriate graphing calculator available on the market may boil down to a choice between Texas Instruments and Casio.  Arguably, these are the best-known brands that have dominated the graphing calculator market.
The most suitable graphing calculator is also one that meets your purpose, whether in school, college, or at the workplace. Here is a list of the most effective graphing calculator you can find in 2022:
Texas Instruments TI-84 Plus CE Graphing Calculator
Texas Instruments TI-Nspire CX Graphing Calculator
Casio fx-9750GII Graphing Calculator
Casio fx-9860GII Graphing Calculator
Casio FX-CG10 PRIZM Color Graphing Calculator
HP Prime Graphing Calculator
HP G8X92AA LA Prime v2 Graphing Calculator
Final Verdict
No doubt you are in a better position to choose the best calculator for college that will take you through your math and science programs. With the information provided you now have an easier task of selecting the right calculator that meets your needs.
If your course allows the use of any of these high- quality graphing calculators, then you don't have a problem selecting the one to use.
Of course, your needs determine whether you will choose to invest in a feature rich graphing calculator or select one that is more basic and less expensive. The choice is yours, really.