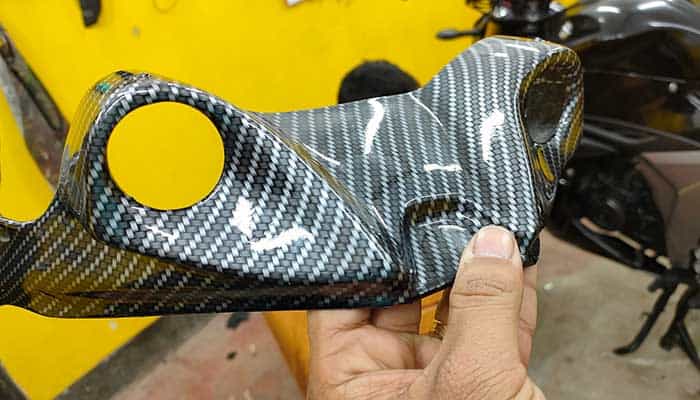 How to Start a Hydro Dipping Business: Step by Step Guide
From sneakers and game controllers to bike helmets and automotive parts, hydro dipping has become very popular to customize everything with the favorite art. With the tide of the hydro dipping industry, it is your chance to slide in and make your own hydro-dipping business.
But creating such a business isn't easy. We will take you through the steps and requirements of creating a hydro-dipping business. Learn how to start a hydro dipping business from this step-by-step guide. Let's get started.
What Equipment Do You Need for Hydro Dipping Business?
Depending on the complexity of the process, you might need many different types of equipment in this business. But if you are just starting out, you can start with this basic equipment.
Hydro Dipping Tank
A dipping tank is the first thing you need to start the business. These tanks are mostly made of stainless steel, plastic, or fiberglass. Stainless steel is the most common material for dipping tanks, though.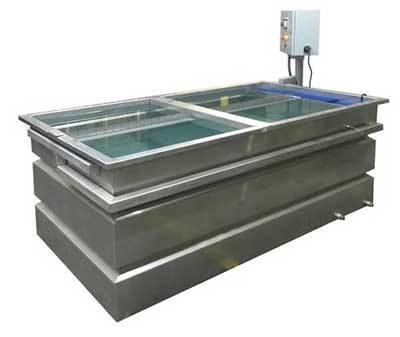 These tanks are fitted with heaters, timers, temperature controls, and film dividers. At first, you might start with small tanks. But as your business grows, larger tanks are required to accommodate larger objects for dipping.
Rinse Tank
After hydro dipping, you should transfer the object to the rinse tank. Rinsing will prepare the object to apply the final coat to make the design sustainable.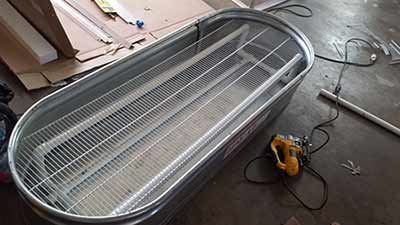 Printing Film
A high-quality hydro dipping film is crucial to successfully transfer the design onto the desired surface. You can buy readymade printing films or print your own in-house. In that case, you will also need to buy printers.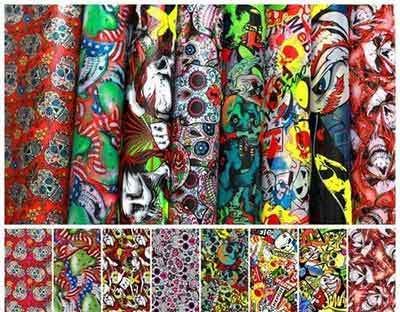 Activator and Paint
You need activator sprays to activate the printing film. The spray will liquefy the design and make it ready to be transferred on another surface. As hydro dipping is a 'make or break' process, you need quality paints and activators to successfully complete the process.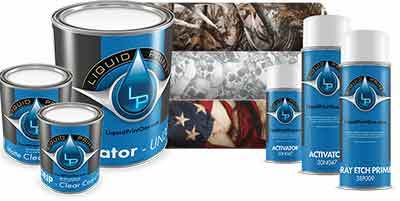 Drying Cabinet
Once your business starts to scale, dedicated drying cabinets or tunnels are required to cure the paint job. It will make the design durable.
How to Start a Hydro Dipping Business: Step by Step Guide
As DIY hydro dipping kits are being popular, a lot of people are invading the industry. If you want to do a business that stands out from the crowd, you need to do thorough research and be prepared to withstand whatever comes your way.
We have done some research to show you the steps of launching a hydro-dipping business. Here you go.
Step 1: Run Demographic Studies
Far before you start the business, you need to understand the demographics of the potential customers. This is crucial to identify who is using the service and what niche they will be interested in.
Running a thorough demographic study will give you a better idea of the size and possibilities of the market.
Step 2: Select the Right Niche
There are several sub-categories under hydro dipping. You need to decide whether you will work any certain niche or handle the whole thing at once. We suggest you pick a niche you are an expert or passionate in.
You might also get enough information about the niche from the previous demographic study.
Step 3: Analyze Your Competitors
Before jumping into any business, it is important to observe your competitors to learn what they are doing. To make a recognizable identity in the field, you should provide better value than your competitors.
So, research all your competitors and find out how you could do things better than them.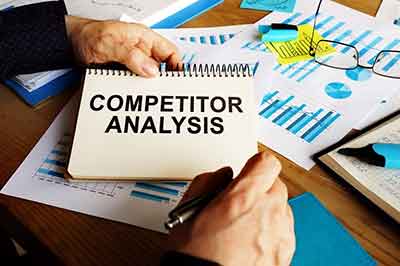 Step 4: Know Your Challenges
Starting a hydro-dipping business from scratch is downright challenging. A lot of factors such as the financial policies of the country, regional political issues, market saturation, and many other things can come your way.
You need to consider each of these factors before setting the business up. Finding alternative ways to sustain the business even after all the challenges is also important.
Step 5: Select the Legal Entity of the Business
Though many entrepreneurs like to take the sole proprietorship of their businesses, it is better to go the LLC way. An LLC or limited liability company is a completely separate entity from the business owner.
So, in the case of any sue, you will never be solely liable for what the business does.
Step 6: Pick a Unique Brand Name
Having a unique and crisp business name will help you reach potential customers easily. It is also easier to create a brand identity with a snappy name. Alongside, you should also focus on other aspects of creating a brand identity.
Keep everything aligned to give your customers a feel of quality and sustainability.
Step 7: Select Business Location
Setting up a hydro dipping business anywhere won't take you far. You need to pick a high-profile location with regular traffic to fuel your business. Also, consider your competitors' sites to provide a convenient experience for your customers.
Another important thing while choosing the business site is to check whether you are allowed to modify the place. You should make a watertight dipping studio, which isn't possible everywhere.
Step 8: Prepare All Legal Documents
If your business isn't registered or doesn't have all the required legal documents, you might fall in great trouble. Consult a business lawyer and prepare all the documents accordingly.
Step 9: Manage Film Suppliers
You will constantly need printing films for hydro dipping different materials your customers bring to you. Contact several suppliers to compare their offers and contract with the best supplier to have all your supplies on time. Consider the budget to buy the copyrights of the design.
Step 10: Be Passionate and Grow Your Business
Once your business is launched, there's no time to set back. You need to take every step carefully to maintain customer satisfaction and build a brand. This business is all about perfection.
Refining your techniques to improve the outcome is also a continuous process in this business. Making a good customer relationship is also key to growing the business.
Can You Do Hydro Dipping Business at Home?
As DIY hydro dipping kits are available online, it is possible to make a small dipping studio at your home and do hydro dipping on small objects. Hydro dipping items like sneakers, helmets, etc., will take a little space.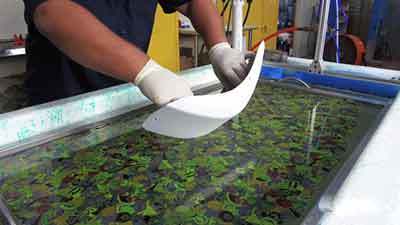 But the catch is, you can't scale the business at home. As you grow, you will have a large customer base with versatile requirements. You need to cope with the variation of products and set up larger studios and advanced equipment. But it will not be possible at home.
So, it is better to find a suitable location from the beginning if you really want to grow the business.
Investment You Need to Start Hydro Dipping Business
You'll find many scams online saying they will set up your hydro-dipping business for a few hundred or thousand dollars. Let us assure you this much money will only let you do DIY hydro dipping at your home with a few simple kits.
If you really want to set up a business, you'll need at least $30,000 to get things going. But there is no guarantee that you will start earning your living from the business.
So, you need to have some savings for the future. According to many established hydro-dipping business owners, having a capital of $50,000 will be perfect for taking off.
Conclusion
With the ever-increasing popularity of hydro dipping, new entities are emerging every day. If you want to make your position in this highly saturated market, you need to start right away.
But starting a business without thinking twice or knowing all the details is the biggest mistake you can make. So, learn how to start a hydro dipping business from this step-by-step guide and make your way out.
Turn your creativity and passion into a multi-million-dollar business. Be at the helm of the business and choose the right path to move forward.