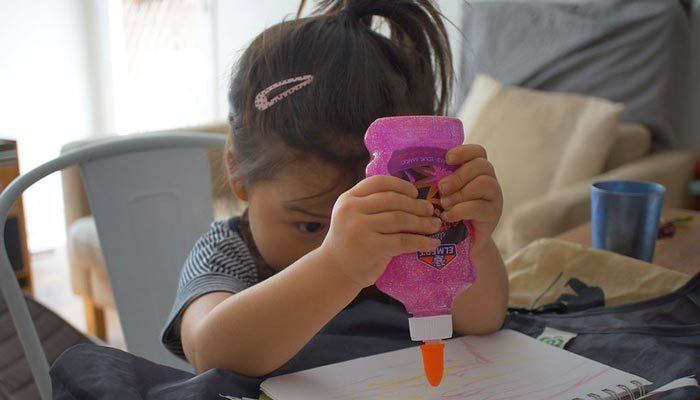 The Best Permanent Fabric Glues 2023 – Reviews By An Expert
Thinking of mending some fabric pieces or clothes but don't have a sewing machine? Fret not because there is a solution for that. Say hello to the permanent fabric glue.
And yes, it has to be permanent, unless you want the mended pieces to separate within a few days or even hours. After all, a sewing machine is meant to mend the fabric pieces permanently.
But let's not miss the point of this article. Here, we are discussing some of the best permanent fabric glues and how you should choose one. Furthermore, we'll give you a buyer's guide to help you accordingly.
Without any further ado, let's get down to business.
What Is Fabric Glue and What Are the Benefits of Using It?
Usually, someone will want to know how a product will help them before they can even purchase it. In this case, too, it is important to know the benefits of fabric glue.
First off, fabric glue is simply an adhesive that is used in the place of a sewing machine. In other words, it is an adhesive product that binds clothes.
With the fabric glue, you can laminate fabrics together even without the need for a needle and thread. Even though we are covering the best permanent fabric glue, it doesn't have to be permanent.
Some fabric glue can also be used for temporary binding. To break it down for you, here is a summary of the benefits of using fabric glue;
Attaches patches on clothes or fabric pieces
Secures pockets to the garment before you sew them on
Can be used to attach fabric jewelry
In general, fabric glue is best for attaching fabrics. So, which is the best glue for fabric and clothes? Let's find that out.
10 Best Permanent Fabric Glues Reviews for 2023
Now that you understand the reason for getting fabric glue, you should be ready to find out which is the best one out there. That being said, here is a look at the best fabric glue you should consider buying.
1. Tear Mender TG06H Instant Fabric and Leather Glue:
Best for Persistent Use Even After Perpetual Wash
Features
Item Weight: 177.4 Milliliters
Adhesive Strength: Superior
Drying Speed: 3 minutes
Water Resistance Level: Waterproof
We kick it off with this amazing adhesive that works for both leather and fabric. It comes in a 6oz bottle, and it proves to be very reliable.
This is a latex-based adhesive that is formulated to dry and form instantly. Besides being versatile, the glue is also waterproof, machine washable, and dry-cleaner safe. In other words, you can use this adhesive on fabric or leather and still wash the item without the glue coming off.
The bonds of the adhesive are not only waterproof but also non-toxic and non-flammable. Once you apply this glue to the fabric or leather, it will dry up within three minutes. Best of all, you won't need an iron, source of heat, or any other solvent to cure it.
We noticed that the adhesive is very much user-friendly. As you use it, it will not stick to the hard surfaces. Also, it will not harm your skin if you happen to touch it.
You might wonder what will happen when the glue gets in contact with your skin. Even though it is a permanent adhesive for fabric, it will easily come off when it touches your skin.
To remove the glue, simply roll it up with your fingers until it balls up. Keep in mind that you are not only limited to using the glue on your fabric and leather. Instead, you can use it on boat covers, awnings, tarps, and even tents. We also consider this as one of the best glue for leather.
Highlighted Features
Water-based with natural latex
Dries and bonds within three minutes
Cures by itself without the need for heat or solvent
It adheres to multiple materials
Comes off easily when it gets in contact with skin
2. Beacon Adhesives Fabri-Tac Glue:
Best for Stain-free Application
Features
Item Weight: 118 Milliliters
Adhesive Strength: Moderate
Drying Speed: Within a minute
Color: Transparent
This Fabri-Tac Glue from Beacon Adhesives also qualifies among the best glue for clothes. It comes with an advanced formula to offer incredible bonding without ruining your clothes or fabric.
The premium glue doesn't soak into the fabric when applied. Furthermore, you will have an easy time using this adhesive compared to gun glue.
This glue will not stain fabrics as you apply it. Besides that, it is the best choice for seams, clothing repairs, as well as hems. It is a clear glue that doesn't whiten when it dries up.
We think this adhesive would be the best pick for practical use. For that, you might want to purchase it, even if you won't be using it immediately. It can come in handy in case you need to quickly repair or hem your clothes.
By the way, it would be a great pick for someone who is mending bridal wear. The adhesive can be used to fix those laces or jewelry on the bridal wear.
Even though this one comes in a 3.9oz bottle, you will only require a few drops, and it binds strongly and quickly. Actually, there is a high chance that you will find this glue in a wedding attire shop. Most people in the wedding gear industry use it. The design of the bottle also makes it easy to apply. So, thumbs up for that.
Highlighted Features
Premium quality fabric glue in 3.8oz bottle
Easy to apply
Crystal clear glue that won't leave stains on fabrics
It doesn't soak in the material
Fast grab and quick drying
3. Odif USA 505 Spray and Fix Temporary Fabric Glue:
Best Fabric Glue Spray
Features
Item Weight: 12.4 Fluid Ounces
Adhesive Strength: Moderate
Drying Speed: Within a minute
Color: Clear
Okay, so we mentioned that we are covering the best permanent fabric glue out there, but we were tempted to include this temporary fabric glue.
We think that this is the best fabric glue for clothes if you need a temporary option. Maybe you want to bind the fabric pieces or clothes temporarily before you can sew them later. This glue comes in a bigger can than other products on the list. It comes in a 12.4oz can that will serve you for a long time before you purchase another one.
The glue is odorless and crystal clear. In other words, it will not leave stains on the fabric or give out a bad smell. Also, this adhesive will not gum sewing needles once you have applied it. You can use this glue along with your sewing machine.
It can help to hold fabrics to stabilize them when hemming or embroidering. This adhesive is also non-toxic, with no acid in it.
If we were to rank the best fabric glue that is easy to apply, this one would most likely take the lead. With this glue, you will have the option of spraying it on the fabric pieces or clothes instead of squeezing it out like other adhesives.
Moreover, this would be the best choice if you need to reposition the bonds before you want to bind them permanently. Being a non-toxic adhesive makes it safe to use even when it gets in contact with your skin.
Highlighted Features
Temporary repositionable fabric glue
Comes in a spray can
Non-toxic and odorless
Ideal for holding fabric for hemming and embroidery
Easy to apply
4. Permatex 25247 Fabric Repair Adhesive Kit:
Best for Mending Burns and Fabric Tears
Features
Item Weight: 1.44 ounces
Adhesive Strength: Strong
Drying Speed: 20 minutes
If you are enthusiastic about fabric and clothes making, and you need to upgrade your arsenal, then this repair kit from Permatex would be the best choice for you.
The reason why this is considered a repair kit is that it comes with a range of accessories to help you with your clothes and fabric repair.
When you purchase this unit, you get seven cups of fabric repair compounds that are in multiple colors. Furthermore, there are two cups of fabric air dry adhesive, an application spatula, a screen applicator, and a mixing bottle.
Oh, and there's also an instruction card that has a color matching chart to help you out. The best part is that this glue will match most of the colors and textures in the fabric world.
So, we are listing the best adhesive for clothes and fabric, but this one can also be used in other applications. You can use this glue in automotive parts, carpet, clothes, and the fabric upholstery at home.
As long as you are equipped with this kit, no fabric damage will be left unattended around the house. Now, you might think that the cost of this fabric repair adhesive kit is high. However, the glue kit is very affordable, and it proves very reliable when you need quick and durable fabric repair.
One point that might disappoint you is that the repair process will take around 20 minutes with this kit. All in all, that is not a long time if you are repairing the damage permanently.
Highlighted Features
Comes in multiple supplies and accessories for fabric repair
Features an instruction guide and color matching chart
The repair process takes 20 minutes
Can also be used to repair car interiors
Matches most colors and textures
5. Aleene's Fabric Fusion Permanent Fabric Glue
Features
Item Weight: 4 Fluid Ounces
Adhesive Strength: Strong
Drying Speed: Not Specified
Color: Clear
Here is yet another product that qualifies among the best washable fabric glue. You cannot be limited to the usage of this adhesive. If you cannot stand the 20-minute drying time of the previous adhesive on the list, this one would be your ideal pick.
Coming in with a fast-drying ability, this glue will help you fix the damages or hold different materials together. In less than five minutes, this adhesive will hold on to the fabric or clothes firmly. It would be the perfect fabric adhesive for an emergency fix-up.
This one has been formulated to work perfectly on flannel, jersey, leather, cotton, or other embellishments for fabric. Plus, this glue is non-toxic, non-stringing, and comes with low odor. Honestly, it is not completely odorless, but the mild odor is perfectly bearable.
Being a non-toxic adhesive means that it will not harm your skin. But also, it means that it is machine washable. The best part is that the glue won't come off when it gets in contact with water. In other words, it is waterproof.
If you want to remove it in case of an accidental application or contact with the skin, you can use soap and water to clean it up before it dries.
Highlighted Features
Low-odor and non-toxic
Crystal clear and non-stringing
Dries within 5 minutes
It is waterproof
Easy to wash off with water and soap before it dries
6. Dritz Home 44153 Liquid Glue:
Best Water-Soluble Fabric Glue
Features
Item Weight: 1.25 Ounces
Adhesive Strength: Average
Drying Speed: One to two minutes
Color: White
This might be one of the smallest fabric adhesives out there, but it is also one of the strongest when it comes to permanent bonding.
It comes in a 1.25 fl oz tube that will only require you to use a small amount at once. As small as it might seem, the adhesive can be used to attach decorative trims to home décor projects. Applying this glue to fabric and clothes assure you of a permanent bond that remains clear when it dries.
One unique feature of the adhesive is that it is water-soluble. It will easily clean up with water before it dries up. So, you might want to keep some water around when working with this adhesive since it might be difficult to wash off once it dries.
The toothpaste-like tube package assures you of an easy application when binding fabric and clothes. Besides that, you can use this glue on window surfaces, walls, cabinets, or anywhere else around the house.
This glue is non-toxic, hence safe to use. Nevertheless, we did notice a slight skin irritation when it gets in contact. That is why we recommend having some water and a bucket around when using this adhesive.
Highlighted Features
Toothpaste-like design for easy application
Water-soluble before it dries up
Forms a permanent clear bond when it dries
Usable on multiple materials and areas
Dries and cures without the need for heat
7. E6000 565000 Fabric-Fuse Glue:
Best Fabric Glue for Felt
Features
Item Weight: 2 Ounces
Adhesive Strength: Strong
Drying Speed: One to two minutes
Color: Clear
Our next product comes in a small 4fl oz hang bottle. There are several benefits to that type of bottle.
First off, it is easy to use and apply to your preferred material. Furthermore, the small loop at the end of the bottle makes it easy to hook it when you need to store the glue. This would come in handy when you want to keep it out of children's reach.
You can use this adhesive on multiple materials, including rubber, glass, wood, metal, felt, as well as fabric. It might be white in color, but the glue will be crystal clear when it dries up. The best part is that it dries very quickly.
We won't fail to mention that this glue is acid-free, hence safe to use. It won't cause any harsh reactions if it gets in contact with your skin. Furthermore, this is a low-odor adhesive that is easily washable. But if you want to wash it off, make sure you do so before it dries up.
One unique feature of this best glue for fabric is that it is extremely flexible. Even when it dries up, the fabric will easily move and stretch. It doesn't stiffen up even after you wash the fabric.
Highlighted Features
Comes in a 2fl oz hang bottle
Easy to apply
Water-soluble before it dries
Low odor and acid-free
Highly flexible to allow the fabric to stretch and move
8. Tear Mender Outdoor Fabric Glue Repair Kit:
Best Outdoor Use Fabric Glue
Features
Item Weight: 3.68 ounces
Adhesive Strength: Strong
Drying Speed: 3 minutes
Water Resistance Level: Waterproof
This is also considered among the best fabric glue for denim if you want one that dries up quickly. It is a kit that is specifically designed for fabric repair. Plus, this would be the perfect money-saver that doesn't compromise with its delivery.
It comes in a 2oz bottle that will still serve you for a long time. You will only need a drop or two, depending on the repair needs. With this fabric glue, you can be sure of a durable bond that occurs instantly. In less than three minutes, this adhesive glue will bond with your fabric and remain strong for a long time.
Some adhesives require you to wait for 60 minutes, while others require you to wait for 24 hours for the glue to dry before you can wash the fabric. But this one will be ready to wash after only 15 minutes. That's just how strong and durable the glue is.
This glue will not stick to hard surfaces, and it won't harm your skin if it gets in contact. Thanks to the natural latex used in this glue, it helps to make the bonds extra strong and safe, as well. If the glue happens to get in contact with your hand, you'll only have to rub with your fingers until it balls up.
Best of all, there is a denim fabric patch that you can use when repairing denim apparel. Also, this tiny bottle can be used for a maximum of 50 repairs on 2-by-2-inch areas.
Highlighted Features
Water-based glue with natural latex
Highly flexible even after drying up
Dries in 3 minutes and bonds are washable after 15 minutes
No heat needed for curing
9. Amazing GOOP 150011 Plumbing Adhesive
Features
Item Weight: 3.7 ounces
Adhesive Strength: Average
Drying Speed: Not Specified
So, this might be listed as a plumbing adhesive, but it will do an amazing job of binding your fabrics and clothes. The reason for choosing this adhesive is that it's capable of holding materials and pieces firmly together.
Once you apply this glue, it will take a few minutes to dry but will remain extra strong for good. It doesn't stain your clothes, though it might not be the best pick for snow-white garments. Coming in a 4.8oz bottle, this glue will only require a few drops, and it will hold to your fabric firmly.
Even if it holds the fabric firmly, this glue is very flexible and rubbery. It means that the glue will allow the fabric pieces and clothes to stretch and move easily.
And yes, you can use this glue to fix your leather shoes or other leather supplies around the house. We won't judge you if you consider this the best glue for leather.
Since it is designed for plumbing repairs, the glue will perfectly help to fix the dashboard or other areas of your car.
Highlighted Features
Multipurpose adhesive
Easy to apply
Flexible and highly stretchable
Dries quickly
Waterproof
10. Aleene's Clear Gel Tacky Glue:
Best for Fast Drying and Decorative Purpose
Features
Item Weight: 4 ounce
Adhesive Strength: Superior
Drying Speed: 30 seconds
So, this product marks the end of our top 10 list of the best adhesive for fabric and clothes. But its ranking has nothing to do with its performance.
This is a clear gel adhesive that will remain clear after it dries up. It is made with a super-bonding formula to offer you a strong bond. The adhesive comes in a 4oz bottle that is easy to use and apply. Besides helping you with the fabric repairs, you can use this glue also on ceramics, plastic, rubber, and even wood.
You can be sure of this glue drying up in less than 3 minutes. But if you want to achieve the best adhesion, you'll have to wait for around 30 seconds before you adhere item to the surface you want to glue.
For those that want reliable fabric glue that doesn't break the bank, this one would be the perfect pick for you.
Highlighted Features
Ultra-clear gel adhesive that dries quickly
Comes in an easy-to-use bottle
Non-toxic adhesive
Water-soluble before drying up
11. Gorilla Waterproof Fabric Glue – Most Versatile
Brand: Gorilla
Compatible Material: Fabric
Color: Clear
Item Package Quantity: 1
In just a few seconds after being applied to an object, this glue will begin to set. The bond produced by this glue solidifies after about 24 hours of drying. It turns entirely waterproof and withstands washers and dryers remarkably well. For the majority of little chores, its adhesive power also makes it a great substitute for conventional needles and threads.
Anyone looking for an all-in-one adhesive solution has a good choice in Gorilla's fabric glue. This glue is incredibly versatile in terms of materials. You can always rely on Gorilla fabric glue since it adheres a wide range of materials, including fabric, denim, felt, canvas, and more.
However, the biggest feature of its adaptability is that this glue functions flawlessly on whatever substance it is compatible with.
Highlighted Features
Compatible with various materials
Starts holding things together in seconds
Takes only a day to fully dry
Strong enough to replace needle and thread
Best Fabric Adhesive Buying Guide for Beginners
As of now, we are confident that you have made a few steps towards your purchase of the best glue for clothes and fabric.
Out of the top 10 adhesives we have listed, which one would you go for? None on the list? No problem. It's not a must that you choose one of our favorite 10. However, follow this buying guide to help you with your purchase.
Permanent or Temporary?
The first thing to consider is whether you want a temporary fabric glue or a permanent one. A temporary adhesive for clothes will allow you to reposition the bonds, while a permanent one remains where you have applied it.
Effectiveness
Will the glue stick to the fabric, or the bond will get loose after applying? This point is related to the previous point. The effectiveness of the glue will depend on your needs and priorities.
The Drying Time
When you shop for fabric glues be sure to check on the drying speed or the length of time it takes to be dried.
For example, if you want quick and instant repair, then you may desire to use a glue that has a speedy drying time. In contrast, if time isn't an issue for you, but you want a strong and permanent connection, then choosing a fabric glue that takes time but remains strong in your cloth will be appropriate.
Flexibility
Will the bond be elastic and allow the fabric to move freely even when it dries up? Ideally, go for fabric glue that is perfectly elastic to allow the fabric to move and stretch with ease.
Water Resistance
Suppose you go for a fabric adhesive that soaks with water; it might make the bond to loosen up after a few washes. The glue should be water-resistant to remain intact even after repeated washing.
How Safe is It?
Here, you should be looking at the ingredients used in the glue. It should be acid and harsh chemical-free if you want to be safe when using it. Also, consider one that is non-toxic.
Don't forget to consider the brand of the fabric adhesive.
Different Types of Glue for Fabric
Fabric glues come in multiple types, and here is a look at them;
Permanent Glue
This is a set of fabric adhesives like the ones we have covered on the list. The permanent fabric adhesive is meant to offer a durable bond.
They are best suited in place of stitches. For that reason, permanent fabric glues must be water-resistant and effective enough. However, some come with a water-soluble formula to let you wash it off with ease before it dries.
Temporary Glue
This type of glue is perfect for creating a bond for a short while. Plus, the bond is usually repositionable. The temporary glue could be best suited for creating hems on clothes.
Cool-Set Glue
This type of glue is easy to apply and cure without the need for any heat source. It will dry and cure automatically within a few minutes.
Heat-Set Glue
Coming in as the opposite of cool-set glue, the hot set glue requires a source of heat to cure after you apply it. They are more time-consuming than cool-set glue.
Spray Adhesives
The spray adhesives will come in an aerosol spray can, like the third product on our list. To use these types of adhesives, you will need to direct the can towards the fabric and spray it like any other aerosol.
You'll have an easy time working with the spray adhesives, but you must use them in a well-ventilated room or outside. Alternatively, you can wear a protective mask when using the spray adhesives.
Non-spray Glue
All the other types of adhesives are non-spray, and they usually come in gel or liquid form.
What Are the Best Fabric Glue Brands on the Market?
When you are shopping for the best adhesive glue, you must ensure that it is from a reputable brand. So, which brand of fabric glue should you go for? Here is a look at the top brands.
Permatex
This brand was launched back in 1909, and it has remained one of the top manufacturers of fabric adhesives. They also specialize in other products such as gasket makers, lubricants, sealants, and hand cleaners. The brand is known for its impeccable customer support.
Beacon
This is a New-York based company that delivers adhesives used for creative design projects. Whether you want adhesive for professional use or DIY projects, this brand has them all. There are also some supplies dedicated to the construction industry.
The Tear Mender
Also known as The Bish, this brand was brought into existence back in the 30s. You can get supplies that range from garment care to handcraft products.
Aleene's
Launched by a creative innovator, Aleene Jackson, this brand aimed at delivering products for arts and crafts hobbyists and professionals. The founder invented the Original Tacky Glue that was mostly used in the floral industry. As of now, they deliver more than 60 types of adhesives.
Other top-rated and reputable brands for fabric adhesive glue include Odif USA and Dritz.
Other Gule to mention
AVERY Glue Stick White, Washable, Nontoxic, 1.27 oz. Permanent Glue Stic, 6pk (98073),Clear
The classic white glue applies smoothly and doesn't clump
A better value than other brands, Avery Glue Stic offers 1.27oz per stick vs 0.77oz
Heavy duty glue adhesive sticks to paper, cardboard, foam board, fabric, photos, glass and more
ACMI AP certified non-toxic adhesive glue is safe for use in schools, offices and homes
Perfect glue sticks for kids, larger crafts and school projects
Buy on Amazon
iCraft Fabric Fuse Liquid Adhesive 2.1 FL OZ, Clear 2
Fabric Fuse is a no-sew adhesive for all your fabric crafting projects
Quick strong, permanent bond
Dries Clear and remains flexible
Perfect for hems and home decor
Nontoxic.2. 1 fl oz..Proudly made in the USA
Buy on Amazon Sale
Aleene's Tacky Pack Fabric Glue, 5pk, 0.66 Fl Oz
The perfect size and assortment of your favorite glues!
Always test for best results.
Available in five .66 fluid oz miniature bottles
Product_Type: Bonding_Adhesives
Buy on Amazon Sale
Roxanne Glue Baste It, 2-Ounce Temporary Basting Glue
This Incredible Applique Glue Is 100% Water-Soluble, Dries In Minutes, Holds Firmly Until You Want To Loosen It, And Does Not Feel Stiff When Dry
These Are A Great Way To Add Extra Design To Whatever Project You Want To Add It To
The Unique Syringe Applicator Allows Controlled Placement Of Droplets Of Glue
Product Dimension: 1.5″L X 4.0″W X 7.0″H
Buy on Amazon
Dritz Fray Check Liquid, 0.75-Fluid Ounce, 2 Count
A permanent, clear liquid seam sealant that prevents fabric from fraying and secures thread ends
Use to finish raw edges of ribbon, trim and fabric
Dries clear and slightly stiff
Suitable for most fabrics, always test on a scrap or inconspicuous area
Machine wash and dry, dry cleanable
INCLUDES – two 0.75 fluid ounce bottles of Fray Check
Buy on Amazon Sale
Loctite Vinyl Fabric & Plastic Repair Flexible Adhesive 1 oz, 1 Squeeze Tube
Mends Rips and Tears: Liquid adhesive formulated for repairing and mending flexible plastics like vinyl seats, cushions, tarps, and outdoor gear
Flexible and Versatile: Highly flexible adhesive withstands bending and torsion for long-lasting repairs on seats, clothing, shoes, rainwear, fabric, canvas, rubber, and leather
Invisible Repairs: Adhesive dries clear and transparent and will not yellow or go brittle with age or sunlight for long-lasting repairs
Fast and Easy: High-speed adhesive sets in just 10 minutes and cures fully in 24 hours
Waterproof: Waterproof and resilient bond for repairing raincoats, wading pools, beach balls, and more
Buy on Amazon
Dritz 398 Unique Stitch Stitchless Sewing Liquid Adhesive, Clear, 1.25-Fluid Ounce
Bonds fabric to fabric
Hem skirts and pants
Adhere patches, ribbon, bias tape, ric-rack and rhinestones to garments
Bond Hook-n-Loop strips and zipper tapes to fabric
Join elastic and yarn ends together
Water soluble before drying
Buy on Amazon
Plaid Delta 108 Sobo Premium Craft and Fabric Glue, 8-Ounce
VERSATILE SIZE – This handy 8 oz bottle of superior all-purpose, white craft glue with good tack is perfect for all your arts and crafts!
CLEAR, FLEXIBLE, & PERMANENT FINISH – Sobo Glue is a non-yellowing formula, permanent, dries clear and is flexible on a variety of projects
EASY APPLICATION – This multi-purpose glue is perfect for use on porous and semi-porous surfaces. It is ideal for crafts, hobbies, household uses and school projects
CLEAN UP IS A BREEZE – Clean up is easy with Delta Sobo Glue! Simply clean up while wet with soap and water
AMERICAN MADE – Delta Sobo Glue is proudly made in the USA
FORMULA – Delta Sobo Glue has a non-toxic and water-based formula great for all your DIY projects. Expand your art supplies with this unique brand!
Buy on Amazon
June Tailor JT-448 Fabric Glue Stick
Use to hold hems in place temporarily, for quick garment Fixes and for Applique
Goes on Purple and dries clear for greater visibility and placement
Small Size makes this temporary adhesive portable for Guild meetings and retreats
Same great formula in a new applicator.
Buy on Amazon Sale
Aleene's Jewel-It Embellishing Glue, 4 Ounces, Clear, 4 Fl Oz
Quick setting and dries clear and flexible.
Let cure 7 to 10 days before washing.
Available in 4 oz bottle
Item Package Weight: 0.34 pounds
Buy on Amazon
QuickHOLD 380722 Quick Dry Adhesive, All-purpose, 2.0 Fluid Ounces, Clear
Withstands Extreme Weather
Household Glue
Won't Crack Or Crumble
High strength craft adhesive that's ideal for bonding wood, fabric, leather, ceramic, glass, metal
Thin formula dries quickly
Nozzle tip is great for precise applications
Clear, waterproof and paintable
Read: How to use fabric glue safely
Frequently Asked Questions
Does fabric glue work on polyester?
Yes, it does. However, you will need to verify it first. Test on a small piece of polyester and see if it is effective enough.
Is fabric glue as good as sewing?
In a way, it is. Nevertheless, it will be comparable only if you use permanent glue that is also elastic enough.
Can I use superglue as a fabric adhesive?
While some people use it, it is not recommended to use on fabric. Ideally, only use fabric designated glue. Super glue can end up reacting with the fabric.
How to get super glue out of clothes?
First off, allow the glue to dry completely, then scrape off as many layers as you can. After that, soak the fabric in cold water overnight, and massage the area with laundry detergent the next day. Place it in a washing machine, and wash on a warm setting.
How to get hot glue off the fabric?
Since hot glue dries hard and fast, you can rub some alcohol on it to remove it from fabric. Ideally, soak the edge of the glue in rubbing alcohol and peel it off. You can also check other tutorials on YouTube to help you in this regard.
Which is better between permanent and temporary fabric glue?
There is no clear answer as to which type of glue is better for fabric. It depends on the project and the materials involved. Permanent glue is great for projects that need to be sturdy and last a long time. Temporary glue is perfect for projects that may need to be adjusted or changed later on.
Final Words
That marks the end of our article. You can now proceed to buy the best permanent fabric glue from the information we have just provided you.
Remember to use the glue as instructed by the manufacturer. Safety tips must be observed at all times too.