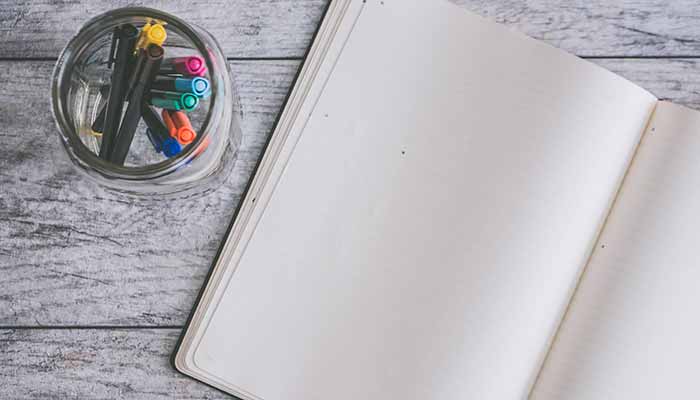 Best Glass Markers: What Works and Which to Choose
Glass markers come in surprisingly handy around the home, especially if you like a bit of crafting. Perhaps you like to have friends round for a drink, in which case, glass markers may come in particularly useful.
If you run a business and want to add a contemporary spin to notice boards and menus, you may want to explore the versatility of glass markers.
Perhaps you remain unfamiliar with this medium and would like to know what kind of markers write on glass. Alternatively, you may enjoy the idea of creating glass art and need to know about the benefits of glass paint markers.
Join us as we explore a world of creativity and find the best glass markers for your projects.
What is Glass Markers
Glass markers are paint markers explicitly designed for drawing and writing on glass surfaces. You can write on wine glasses, windows, drinking glasses, and all manner of glass accessories.
The markers use various inks, including acrylic paint, oil-based ink, and chalk paint, depending on the pen type.
Some inks dry with a permanent finish while others easily wash off the surface with a cloth and soapy water.
Top 8 Best Glass Markers Review
If you want to know what type of glass markers to use on different surfaces, then look no further. We have compiled a great list of versatile markers for your consideration.
1. The Original Wine Glass Markers
The Original Wine Glass Markers remain one of the best erasable products to draw on your glasses.
Personalizing your glassware with these pens makes the event all the more memorable and unique for your guests. The markers are easy to use and they are an excellent value for the money.
They prove versatile for many different occasions where an individual touch is required, available in gold, silver, purple, red, and green.
You can label wine glasses with your friend's names or write on spice jars to identify the contents. The possibilities remain endless, and you can remove any design easily using warm, soapy water.
Furthermore, the neat packaging makes the markers an ideal gift, especially for wine lovers.
2. Vino Marker Metallic Wine Glass Washable Pens
The Vino Metallic Wine Glass Washable Pens come in a set of four colors and they make a fantastic gift in their gorgeous black packaging.
The lovely colors include silver, red, and two gold pens to cover the most popular tones for writing on wine glasses.
The manufacturer advises writing on the wine glass base for the best results to avoid condensation melting the name when used with cold and chilled drinks.
The ink inside the pens is non-toxic and food-safe, making them a perfect alternative to drink charms. They also prove incredibly suitable for place markers on plates and tableware.
You can easily remove any design by washing the item in warm, soapy water.
3. Stationery Island Chalk Makers
The Stationery Island Chalk Markers come in a pack of 10 assorted and vibrant colors. The range proves the perfect alternative to traditional chalk and particularly useful for writing on glass surfaces.
The chalk pens give a crisp, matte finish to your designs, perfect for window writing and drawing. And the fine nibs offer a smooth writing experience and allow you to create incredible detail.
The excellent color range includes pink, blue, purple, white, green, yellow, orange, red, brown, and black.
Additionally, the dry erasable chalk wipes off easily, making them particularly suitable for glass chalkboards and glass menus.
4. HBCT Creations Liquid Chalk Markers Set
The HBCT Creations Liquid Chalk Markers set comes in a fantastic range of 10 vintage colors. The classic colors are perfect for creating stunning artwork in unique, rustic colors.
The water-based ink is smooth on application and won't smudge. This set comes with five extra replacement tips and tip changing tweezers, and the packaging makes the perfect storage container.
Suitable for glass, windows, blackboards, metal, and ceramic, the set is versatile and easy to use. When you're ready for a change, you just easily wipe away any designs with a damp cloth.
This set of 10 vintage colors is excellent for shops, restaurants, business presentations, and kids looking to express their creativity.
5. Arteza Acrylic Paint Markers
The Arteza Acrylic Paint Markers are the perfect set for those artists wishing to achieve a permanent finish on glass. After you create your artwork, bake the item in the oven to make the design permanent.
The set comprises 20 assorted colors, including 3 metallic pens that are vibrant and versatile enough for any crafter to use on glass. You can also use the set for pebble painting, for the decoration of wood and plastic.
The fine tip allows for intricate, detailed work. Replaceable nips come included in the set together with a pair of nib replacement tweezers.
The markers are non-toxic and water-based. And the ultraviolet resistant finish gives your designs durability.
6. Trio Art Paint Pens
The Trio Art Paint Pens arrive in a selection of 18 vibrant colors, including 10 basic colors, 6 pastel colors, and 2 metallic pens.
The permanent water-based ink needs baking in the oven once you complete the design and the fine nylon tip allows for intricate detail and drawing.
An enhanced pump-system design gives the ink superior flow and allows for drawing on glass, stone, pebbles, porcelain, and wood.
The set represents an excellent value for the money in an attractive presentation box suitable for storing your kit.
7. Sharpie Metallic Permanent Markers
The Sharpie Metallic Permanent Markers remain one of the best of its type on the market. Sharpie a strong brand leader in the pen world.
The set consists of six metallic pens with two each of gold, silver, and bronze. A durable fine point tip produces thinner detailed lines on many hard surfaces, including glass.
The innovative design means no priming of the pens to start the ink flowing. Simply remove the cap to begin your design.
The ink is a specially formulated, opaque, permanent ink that, when dry, remains waterproof. The metallic finish is sharp and glimmering with a stunning sheen.
8. Sharpie Oil-Based Paint Markers
The Sharpie Oil-Based Paint Markers offer a medium point for painting onto various surfaces, including glass, pebbles, and wood.
The colorful ink is oil-based and permanent, and the high contrast colors create opaque and glossy designs that last.
Sharpie provides medium point tips for this set that lays down highly visible lines that are perfect for decorating windows.
A selection of vibrant colors includes white, yellow, and blue. Before you use the pens, shake the markers well and press the tip down several times to activate the ink.
What are glass markers used for?
There is a wide variety of uses for these fantastic pens, including wine glass markers.
Writing the names of your guests on wine glasses is a nice touch when having a get-together. Plus, it will stop the drinks from getting mixed up!
You can use glass markers on glass whiteboards and glass menus as well. When you see menus written on the windows of cafes and restaurants, the chances are the artist made them using a glass marker.
You can also achieve some fantastic effects on glass jars, ceramics, and glass decorations using glass paint markers.
If you love crafting, then why not create your own stained-glass window effects by using glass markers? With such a stunning variety of colors and metallic finishes available, the only limit is your imagination.
An important note
Don't use permanent or erasable markers on plates that you intend to eat from because the ingredients may prove toxic. Designs applied to glass and ceramic surfaces utilizing this medium are decorative only.
Recommended Read: Top 10 Watercolor Pencils
Two Types of Glass Markers
While you may find a wide variety of colors and finishes within the medium, two distinct types exist from which to choose.
The two varieties include permanent glass markers and erasable versions.
Temporary glass markers
Temporary glass markers are particularly useful for glass notice boards, glass menus, and for drawing on windows where you want to change the design.
Additionally, temporary glass markers prove very useful for writing names on drinking glasses and wine glasses when you don't wish the moniker to remain permanently.
How to use temporary glass paint markers
You need to ensure the glass is perfectly clean and dry before drawing or writing on the surface. Once you have created your design, leave the item to dry before handling it.
When the party is over, you can easily wash the glass paint marker off the surface and start again!
With glass notice boards, the same rules apply, and you may wash away any writing with a cloth.
Glass markers remain incredibly popular for lectures, meetings, and teaching purposes for writing on glass surfaces.
Furthermore, writing menus and information is easy to achieve and equally simple to remove again when you want to write something different.
Permanent glass markers
Permanent glass markers come into their own if you want to create a permanent design. Consequently, most permanent markers of this type require the item's baking after you complete the design.
Cleaning the glass with a little rubbing alcohol will ensure a grease-free surface for the marker's application.
Build up the design in layers and leave each layer to dry before applying the next part of the decoration. You can intensify the color by re-applying the marker after each layer is dry.
When you have completed your design and allowed it to dry thoroughly, then you need to bake the item in the oven.
For the best results, follow the instructions provided by the manufacturer for timings and temperature. However, some permanent glass markers do not require baking as the ink dries permanent.
Once you complete the baking process, leave the glass inside the oven to cool down naturally.
Most manufacturers recommend handwashing your decorated items. A dishwasher may prove too hot and abrasive and may destroy your hard work, so wash it by hand using warm, soapy water.
A handy tip
Most erasable glass markers will run or dissolve in contact with moisture and condensation. If you write a name on a glass, ensure to create the design above the liquid line to avoid as much condensation as possible.
Additionally, store your glass markers upside down to prevent them from drying out.
How Did We Find Our Recommendations?
With so many products on the market, it may feel like a chore trying to find the best products. Therefore, we went for items that displayed a large number of reviews.
Additionally, we wanted to ensure the quality of our recommendations. So we went for those markers displaying positive reviews.
The end-user remains the best source of truthful information because they have the experience of using the glass markers in their projects. The insight and knowledge gleaned from these users proved invaluable during the compilation of this comprehensive list.
The World of Glass Markers Explored
Glass markers offer a host of versatile applications for the artist, crafter, and retailer alike. Whether you want to create striking window displays or write names on a wine glass, markers for glass allow for many applications.
Wine glass markers make the perfect alternative to wine glass charms and the ideal gift for wine lovers. The temporary ink is easily washed away using soap and water.
Glass paint markers make for the perfect medium to draw on windows to advertise your store or menu. Additionally, the markers provide the ideal alternative to chalk for presentations and lectures.
You can easily remove the writing using a cloth to leave a clean surface for a new application.
Permanent glass markers represent the ideal medium for artists and crafters for use on glass and ceramics. You can create a variety of stunning effects and designs with colorful permanent markers and beautiful metallic markers.
Do you have any experience using glass markers? Why not leave your comments below and share your experience with us?