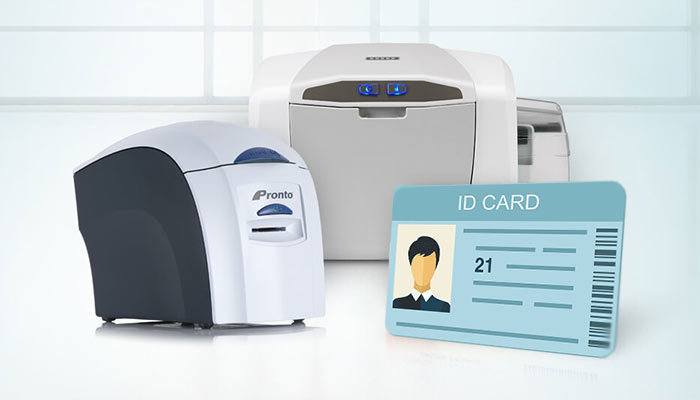 ID Card Printer Troubleshooting – Common Card Printer Issues and How to Solve Them
When investing in an ID card printer, you expect that it will serve you well. You hope for quality prints of cards and badges, and that the printer will last.
After all, when you were buying id card printer, you probably did lots of research to get something that would work. You read the description as well as online reviews to make certain it was what you were looking for.
Though printers (like other machines) wear with time, there's something many people don't realize. The rate of wear depends on how you treat these devices. Routine maintenance is everything.
Some of the issues that you face with a printer are simple and can be solved easily. That is if you know what the cause is as well as the ideal troubleshooting.
In this article, you will learn how to troubleshoot common ID card problems. This will include clever maintenance tips and tricks.
Let's jump in.
Jamming cards
There are several reasons why cards might get stuck in the printer. One thing you have to realize is that pulling a jammed card is a bad idea. It might cause more harm.
Instead, try opening the printer's cover and locate the jammed card. From there, turn the rollers manually so the card is released. Then remove the card gently.
Pictures come in sideways
The printer is failing to read the picture file as it should. The best way to solve this issue is to use Microsoft Paint to modify the file. Here are the steps to follow:
Printer failing to print
Are you pressing the "print" button but the printer won't print? This could be due to one of the following issues:
A failed pending print
In this scenario, what you need to do is delete the pending print process. Go to the control panel on your computer and navigate to the "devices and printers".
Over the printer icon, right click the mouse and choose the option "see what is printing". See any "pending jobs"? Select them all and hit delete.
Then, in your computer's services, look for the "print spooler". After right clicking on that, hit "stop".
Try printing again.
A grayed out "print" icon
If this is the case, disconnect the USB cable connecting the printer to the computer and plug it into another USB port.
"This file could not be opened" error
Is your printer software unable to open a project? This issue is usually because you're using an old version of the printer software to open a project that has been modified with a newer version of the software.
Download the latest version of the software and install it. Then, use this version to open the project.
Grayed out (unavailable) double-sided printing option
There are several probable causes:
Another tactic I have found to work is switching the computer off then back on.
Poor-quality prints
Are the prints unclear? Maybe the characters are too light or heavy in some areas. Perhaps it's a case of spotting. Each of these problems has its own causes. Here are the common causes and solutions:
Spotting and lines on the printed cards can also be caused by dust and other contamination on the cards. This happens with improper storage. Make sure you buy good-quality cards from a shop that pays attention to the storage so you don't end up with contaminated cards.
White Lines Appear, Crossing the Printed Cards
The lines might appear on some cards or all cards.
One thing that causes damage to the printhead is the failure to carry out the cleaning routine as you should.
Sadly, if you're dealing with a damaged printhead, replacement is the only option.
Card printer ribbons breaking prematurely
If your ribbons are breaking too soon, that might be a sign of an underlying issue that needs to be addressed.
Common causes and fixes:
Premature failure of the printhead
The printhead is a very important part of a printer. It comes into contact with your cards when printing, meaning that any issues the printhead might be having will appear on the cards.
There are several reasons why the part might fail prematurely:
Printer software fails to import a particular database
When you're unable to import a .TXT or .CSV file as a database, that is usually due to problems with the database. Here are a few causes of the issue:
Final Word
I hope I have covered the issues you might be facing with your ID card printer.
I have come to discover that with this device, cleaning is paramount. It is the most important maintenance procedure. A clean printer is free of dust and debris, which happen to be the most common cause of card printer problems.
Know of any other id printer issues and solutions? Share your thoughts with us in the comments.