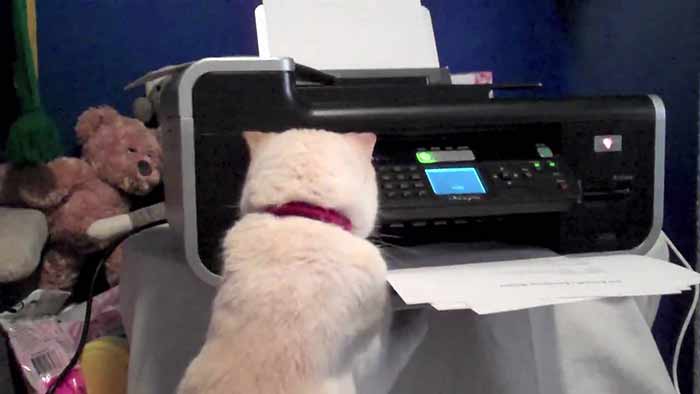 50+ Printer Names List in 2023 [Brands, Types & Funny]
The printer has become such an essential part of our lives that it is hard to believe that there was a time when we managed without them.
It prints documents, pictures, and even money. Printers come in all shapes and sizes and there is a multitude of brands to choose from.
It is the easiest gadget to use, No matter what if your business is of small scale you will need a printer. The prices for printers vary depending on the brand and type of printer.
Printer Brand Names:
Printers come in all shapes and sizes with a variety of different features. Some printers are intended for home use, while others are meant for office or commercial settings. Each type of printer has its own unique set of names.
There are all sorts of printers on the market these days, from small inkjet printers to large network printers.
In this article, we're going to talk about the different types of printers and their names.
HP Printer (Hewlett Packard)
Canon Printer
Brother Printer
Lexmark Printer
Epson Printers
Kodak
Konica Minolta
Kyocera
Oki
Panasonic
Pantum
Pitney Bowes
Pyramid
Ricoh
Samsung
Sharp
Tektronix
Toshiba
Xerox
Hp Printer
Hp printers are the best printers in the world. They are popular because they are reliable and have many features that other printers do not have. For example, Hp printers can be connected to wifi and can print from anywhere in the house.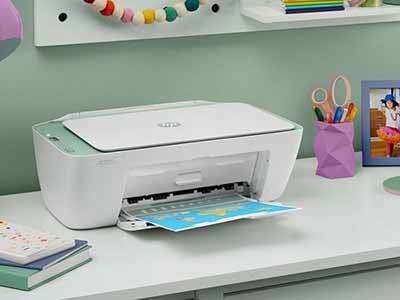 They also have a very large ink supply, so users don't have to worry about running out of ink while printing important documents. Let's look on some Hp printer names which are perfect to use for small or large-scale businesses.
HP OfficeJet 5255 All-In-One printer.
HP Color LaserJet Pro MFP M281fdw
HP Tango X printer
HP Sprocket 2nd Edition photo printer
HP DeskJet 3755 All-In-One printer
HP OfficeJet Pro 9025
HP OfficeJet Pro 8025 All-In-One printer
HP Neverstop Laser MFP 1202nw
HP Officejet 250 All-In-One Portable Printer with Wireless & Mobile Printing (CZ992A)
Canon Printer
This Canon printer is perfect for busy offices, households to students. Not only are they incredibly reliable, but they also offer amazing features and printing speeds. Plus, their ink cartridges produce high-quality prints that are sure to impress.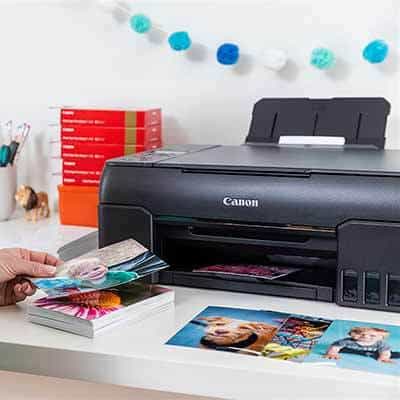 Whether you're looking for a personal printer or one for your office, Canon has the perfect model for you.
Canon PIXMA iP110 Wireless Printer
Canon imageCLASS MF242dw
Canon SELPHY CP1300
Canon IVY Mini Photo Printer
Canon imagePROGRAF PRO-300
Canon PIXMA TR4520
Brother Printer
Brother's history began in 1908 when it was originally called Yasui Sewing Machine Co in Nagoya, Japan. Since then, the have been growing by focusing on their own technology development, promoting the diversification of our businesses through applying accumulated core technologies, and continuing to cultivate new markets consistently.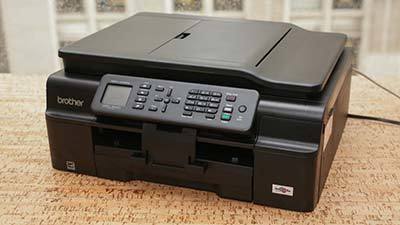 Brother entered the printer market during its long association with Centronics. Brother printers are some of the best on the market. They offer high-quality prints, scans, and copies, all at an affordable price.
Plus, their reliable performance means you can count on them for years to come. Whether you need a printer for your home or office, Brother has the perfect model for you.
Brother MFC-J4535DW (MFC-J4540DW in the UK)
Brother MFC-J1205W
Brother P-touch Cube XP
Brother MFC-J491DW
Brother MFC-L9570CDW
Brother HL-L6400DW
Lexmark Printer
Lexmark develops innovative imaging solutions and technologies to help customers print, secure, and manage information with simplicity and efficiency all over the world. The company is headquartered in Lexington, Kentucky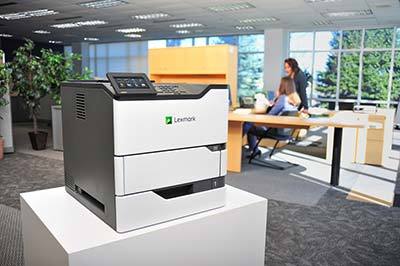 Lexmark printers are known for their quality, performance and innovation. With a wide range of products to choose from, Lexmark has the perfect printer for your business. From small businesses to large corporations, Lexmark has the right printer for you.
Lexmark MB2236i Multifunction Wireless Monochrome Laser Printer
29S0100 Lexmark Lexmark MS431dw Mono Laser Printer
Lexmark 35S0060 MS310 MS312DN Laser Printer
Lexmark MS821N Monochrome Laser
Lexmark C3426dw Color Laser Printer
Lexmark MS415dn Compact Laser Printer.
Epson Printer
Epson printers are reliable and environmentally friendly. They print quickly and clearly, with excellent results on both plain paper and photo paper.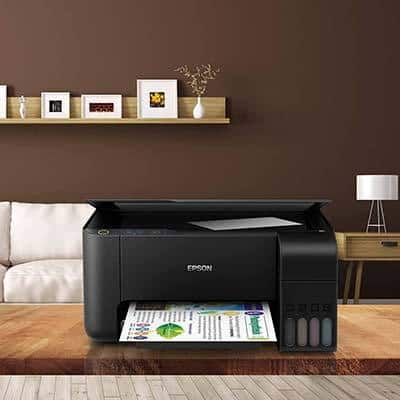 Epson printers also offer a wide variety of features, including duplex printing and scanning, wireless networking, and direct printing from PictBridge-enabled cameras.
Epson WorkForce WF-110
Epson Expression Photo HD XP-15000 Wide-Format Inkjet Printer
Epson EcoTank ET-M1100
Epson WorkForce WF-7210DTW
Epson Expression Premium XP-6100 Small-in-One Printer
Epson WorkForce Pro WF-4820DWF
Epson EcoTank ET-5170
Epson EcoTank ET-3760 All-in-One
Samsung Printer
Samsung printers are known for their quality and easy access. With many different models to choose from, you're sure to find the perfect printer for your needs. Whether you need a printer for home or office use, Samsung has the perfect model for you.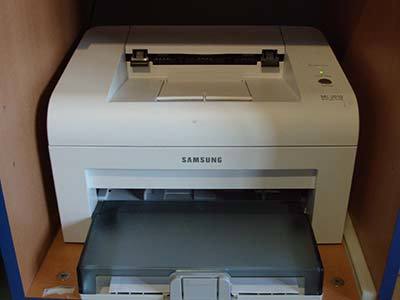 SAMSUNG SLM2020W Xpress SL-M2020W Wireless Monochrome Laser Printer
Samsung SL-M2020W/XAA
Samsung Xpress M2835DW Mono Laser
Samsung ProXpress SL-M3320ND Monochrome Printer
Samsung Electronics CLP-365W Wireless Color Printer
Funny Printer Names:
Printers with funny names are more attractive and people tend to purchase such printers. The names are usually creative and humorous, which makes the printer stand out from the rest.
These printers are sure to add some fun to your office. Not only are they fun, but they're also high quality printers that are sure to get the job done right. So why not add a little laughter to your office with one of these funny printers?
Music-themed printer Names
Sir Jams Alot
Purple Paper Eater
Grandmaster Crash
Bob Marley / We be Jammin'
Lionel Riche – Stuck on You
MC Jammer
Stuck on you
The artist formerly known as Prints
Major Lazer Printer
Brand-themed printer Names
Brother from another mother (as in the name of the printer manufacturer)
Ricoh Suave57 varieties, because it's HP (as in the sauce made by Heinz)
HewlettPrinter
Headaches Persistent
Pop Culture and Fiction Printer Names
Chewbacca (because it makes Wookie-like noises)
Jurassic Parts
Prints Charming
Shredder from TMNT
HAL 2000
Cheech & Chong (because it literally smokes)
Paul Bunyan
WOPR (as in War Operation Plan Response from the movie, "War Games")
Lumbergh (We are going to need you to come in on Saturday to fix me)
PC_LOAD_LETTER (also from Office Space)
ShamWoW (sucks up everything, never lets it out)
Sir Jams A Lot
This printer is specifically named as sir jams a lot which means that no matter how much you take care of its maintenanc. Sir Jams A Lot can handle up to 10,000 pages without jamming!
Inkoholic
Inkoholic is the perfect name for this printer because it drinks a lot of ink! But don't worry, you won't have to constantly replace the ink. This printer is designed to be super efficient and save you money in the long run.
Insert Coin
This is a great name for your printer because it only works when you put anything in it. That's why it's referred to as an insert coin.
Final Verdict
We have discussed many funny printer names and cute printer names that you can name your printer or call your printer by a specific name.
If you are looking for a new name for your printer, these are great options to choose from. Remember to have fun with it and make sure the name fits your printer's personality!