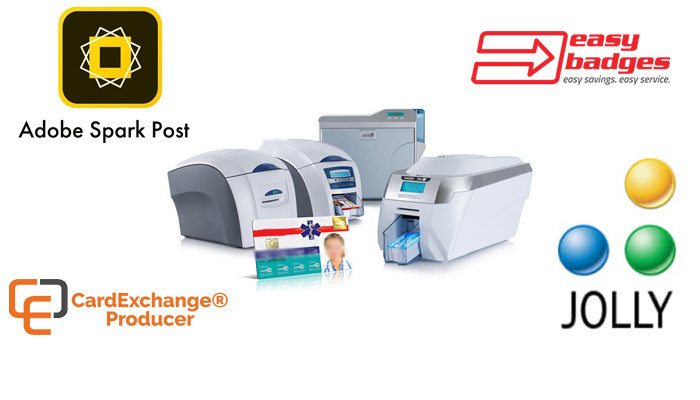 Top 6 ID Card Printing Software For Mac and Windows
Who would ever have thought that creating ID cards on your own would be so easy today?
With the best id card software, you can easily design and print ID cards for your school, business, or other institutions without any design skills.
Some of these programs even feature pre-made templates so you just enter the photo ID and details of various cardholders and it prints out the IDs for you!
With that said, there are many software options you can find today for your ID card printing needs. They come in free or paid versions and vary in features to help you pick the one with the specific features you're looking for.
Listed below are the 6 MOST popular ID card printing software on the market today for Mac and Windows users.
1. Adobe Spark Post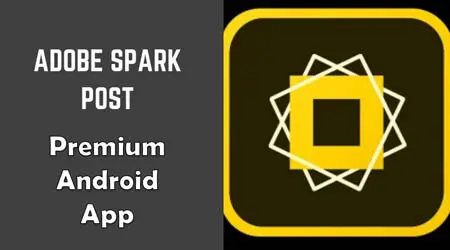 OS compatibility: Mac, Windows
Cost: Free and paid versions
Adobe is a big name when it comes to creating digital designs. For a company of such reputation, it'd be a letdown not to have an id card printing software.
Luckily, the brand doesn't disappoint and they have the Adobe Spark Post—a simple but highly reliable software that helps you easily design professional-looking ID cards.
One of the things you'll like about this software is that it comes with a list of ID card templates to choose from. This is good news is you're just starting out and don't have an idea how you want your identification card to look.
You can simply grab one of these templates and start producing your id cards in no time!
Even better, all the templates that come with this software are aesthetically pleasing, so they'll help extend your creativity and provide you with something better than the standard ID cards featuring a transparent, blank, or solid background.
Professionally design fonts offer you stylish typography. And the fact that you have thousands of images to choose from in Creative Commons means you can easily customize your cards to your preferences.
Not to forget you can also easily add your own photos from your Mac or PC.
Regarding the pricing, this software is available in both free and paid versions. Needless to mention, the free version (dubbed "Starter Plan") has limited features.
Depending on your budget flexibility, you can go for the Individual or Team packages and enjoy access to all the advanced features.
Not to forget, this software works on both macOS and Windows, so you'll enjoy the flexibility of using it on the two most popular OS platforms on the planet!
You can also access it on iPhones and iPads running on iOS 8 or higher.
2. Easy Badges ID Card Software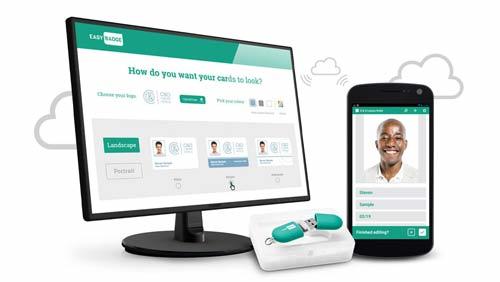 OS compatibility: Windows
Cost: Paid
Easy Badges is designed to make creating ID cards easier and faster. It not only allows you to design and print new cards but also lets your update the cardholders' information.
You can access Easy Badge software on your PC or as a mobile app on your Android smartphone, making it easy to access just anywhere, anytime.
The easy-to-use software comes with a step-by-step wizard that gets you started using designing your cards and setting up the database.
And with the free mobile app, your cardholders can easily gain control over their information and even update it as needed—making it much easier to have you have up-to-date information for names, job titles, etc.
The cardholders can also use their smartphones to take photos and sending them into the app, saving you the time and hassle of setting up a photo studio and taking a photo for every new cardholder.
Keep in mind that after users update their details, the data is safely stored in the cloud and synced with your desktop software, so you can easily access all the data anywhere and at any time!
Easy Badges ID card software is only available for Windows PC. It is a paid version that comes in Lite and Professional versions to enable you to pick one that matches your unique needs and budget.
Keep in mind that the lite version has a limited database of 100 records only while the professional version offers you unlimited databases.
3. Formtec Design Pro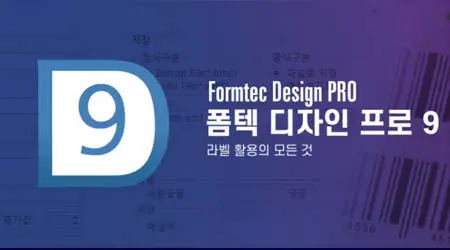 OS compatibility: Windows
Cost: Free
If you're looking for a 100% free-to-use ID card designing software, this Formtec Design Pro is a good choice.
Despite being free to use, this is a powerful software designed to help you create professional good looking business cards, postcards, name badges, barcode labels, school ID cards, and more.
The program presents you with a graphical interface that's straightforward to use. The main window is simply your editing workspace with a handy toolbar while a "Label Paper" window on the left side is where you view labels as they're placed on your design.
You'll be able to create cards of differently sized cards and then place them on a single sheet and then print it out.
And with the Object setting and alignment function, you can easily change the position of your designs on the sheet.
The software is loaded with beautiful, colorful pre-made templates that you can edit to easily and quickly make professional ID cards.
Also, you'll have the option of creating your own designs from scratch if you want to exercise your creative genius.
Formtec Design Pro will also allow you to create a database and use it to print various cards. besides, you can key in your own text, images, tables, circles, arrows, UDF text, lines, use WordArt, add graphics, etc.—giving you full ability to customize your ID cards exactly the way you want them to look.
Remember, this software is completely FREE to use forever. No free and paid versions. It works with Windows only.
4. ID Flow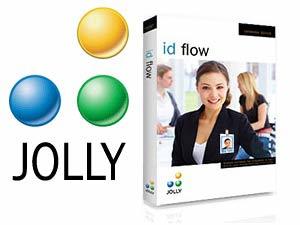 OS compatibility: Windows
Cost: Free and paid versions
If you're into the ID printing business and you're looking for a premium ID card printing software that delivers professional results, try this ID Flow.
Proudly designed in the USA by the California-based Jolly Technologies Inc., this software is packed with a list of impressive features to make ID card designing easy a breeze for you.
The software lets you easily print ID badges of all sizes and formats. It automatically adjusts the text and images to fit the design space.
It allows you to apply advanced graphic effects and even add 1D or 2D barcodes.
Besides the basic info such as full name and photograph that standard software capture, this advanced ID card software will let you capture a whole lot more data for your students or employees.
This includes biometric info like signature and fingerprints—guaranteeing you a modern, more effective identification of employees in an instruction.
For the cardholders' records management, this software gives you the option of maintaining the records in the built-in database or in your own database.
And yes, this software can easily import records from most real-time databases or connect to them.
You can easily secure your ID cards using this software by utilizing dependable technologies like magnetic stripe encoding and read/write contact.
You can also utilize contactless smart cards like MIFARE DESFire and MIFARE Classic, proximity cards, iClass, to name but a few.
Unfortunately, this software is available for the Windows platform only.
It comes in free and paid versions, so you can start by testing it to see if it will indeed meet your needs for a professional card printing app.
5. CardExchange Software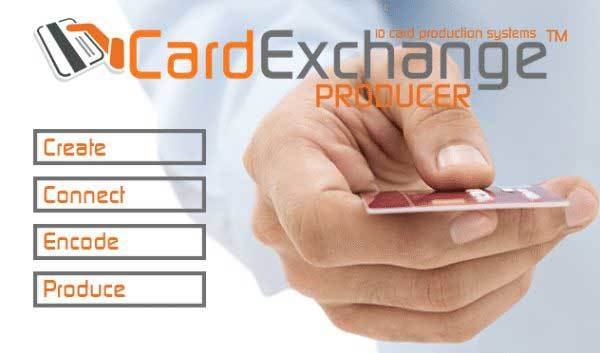 OS compatibility: Windows
Cost: Free and paid versions
Last, but not least, we have this CardExchange, also design for card designing and printing. CardExchange also enjoys its position as one of the respected names in the ID cards industry with their highly reliable products focused on delivering exceptional ID designing and printing.
Their most popular product is the CardExchange Producer which is available in up to 5 editions—including Entry-level, Premium, Professional, Business, and Enterprise versions—to suit your unique needs.
One of the most appealing features of this software is the scripting which is capable of adapting the involved data automatically.
This makes customizations of ID cards easier and faster than ever before!
It also lets you create your own card design from scratch or simply choose from one of the pre-loaded templates if you have no idea how to create a card on your own.
Because this software lets you easily establish a connection to unlimited databases, you don't have to worry about running out of storage space.
Identifying your employees or staff in your instructions will also get easier as the software lets you look up the biometric records.
Probably the best part about this software is the advanced security features it comes packed with. These include sophisticated encoding which keeps your data and protected from cybercriminals and malware.
The app even lets you dictate access of users by simply customizing their (users') permission!
6. AlphaCard ID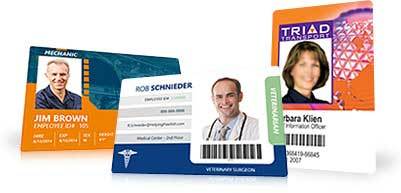 OS compatibility: Mac, Windows
Cost: Free and then paid versions
Since 1998, the brand of AlphaCard has been a reliable source of expert advice on making ID cards. It comes equipped with a complete package of all the features you would need to design an ID card.
They have both software and printers required to make an entire batch of ID cards from scratch.
The software will let you design the cards and manage the relevant information of your employees or students.
They provide built-in templates which ease your work. Choose and then customize it to suit the specific needs of your project or company.
In the case of printing, you will need to invest in the pricier packages to do batch printing, get post-print database updates or use an automatic print server.
AlphaCard ID makes the whole process more efficient and error-free with its built-in database. This will take care of the data management necessary to get all the relevant information right.
You can try their free trials which are available for up to six weeks. They work with both macOS and Windows operating systems.
| Software | Windows | Mac | Cost |
| --- | --- | --- | --- |
| Adobe Spark Post | Yes | Yes | Paid |
| Easy Badges ID Card Software | Yes | No | Paid |
| Formtec Design Pro | Yes | No | Free |
| ID Flow | Yes | No | Free and Paid |
| CardExchange Software | Yes | No | Free and Paid |
| AlphaCard ID | Yes | Yes | Paid |
Conclusion
These are some of the most popular ID card printing software for Mac and Windows you can get today. As you can see from this list, some of the programs have free and paid-for versions while others are free to use forever.
But one thing they all have in common is that they'll help you easily design and print professional-looking identification cards for your business, school, or any other instructions.
The free-to-use programs come with basic features and are sufficient for creating standard ID cards for you. But if you want to enjoy more advanced features and security, you'd want to go for the premium software.