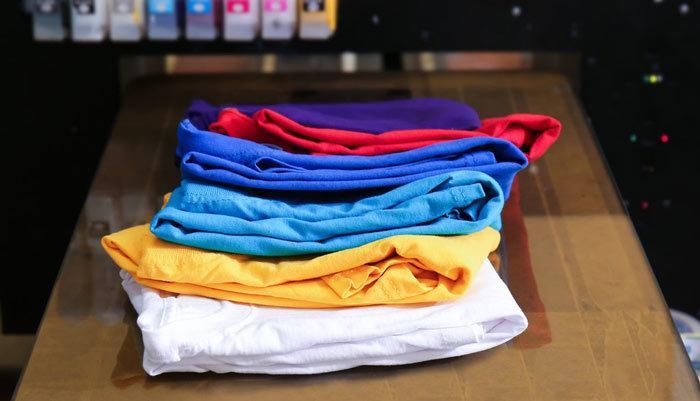 How Much Does It Cost to Print A T-shirt
​Perhaps, the first thing that hits on your mind while thinking of setting up a start-up business is the costing of a specific product and the profit margins.
Even if you are expecting to print a t-shirt for customizable use, the concern remains the same.
Well, before putting some light on this fact, you'll need to contemplate all the pre-processes of printing a t-shirt in order to narrow down the approximate price and labor.
However, it's exciting to come up with the idea of printing t-shirts no matter if it's for your family, friends, or selling purpose.
Because clothing is something that will always be on demand, even during pandemics.
If the thought of failing on an outrageously competitive business is somehow pulling you back, let me remind you that people crave quality at a reasonable price.
Hence as long as you are keeping the quality and cost promising towards the audience, you're likely to make more sales regardless of the antagonistic market state.
Here I have outlined a brief idea on each printing method and how much they will cost.
Check it out!
Basics of Printing A T-Shirt
Well, there's undoubtedly some nitty-gritty that you need to decipher before printing a t-shirt. And these fundamentals aren't baffling at all.
Hence, even if you are a dummy in the printing industry, you can easily understand how POD business and other t-shirt printing companies take off.
Also, if you are solely concentrating on the pricing and considering further investment in printing a t-shirt, then knowing the basics will provide you with adequate comprehension from the beginning.
Let's see what the basics are!
Concept
First thing first, you will need to have a concept in order to print a t-shirt.
For instance, when I started my start-up business, I came up with a customized t-shirt entrepreneurship. My concept was to promote a solid color t-shirt in different designs where the customers could put on their favorite quotes, pictures, logos, or anything literally.
Now, your concept can be more unique and exciting. See, if you don't really have an idea, then even if you have a bunch of money and designs, you will end up nowhere. Hence make sure that you already have your purpose and strategies ready!
Design and Fabric
Then, you will need to have your design prepared! Otherwise, what are you going to print? Now, if you aren't a creative person or this skill isn't any of your attributes, you can also hire an artist to design your t-shirts.
Moreover, you can seek help from Pinterest and other social platforms where numerous designing ideas are shared. Remember that you are taking inspiration to craft, modify, or add value to a design, not stealing someone's artwork.
Now for crafting a design, you have an array of illustrating software or vinyl cutting tools such as Inkscape, Adobe Illustrator, Corel DRAW, Silhouette, Cameo, etc.
One more thing you have to keep in mind while designing your t-shirt is to use light colors on a solid dark color so that it looks vivid and the design reflects well.
If you pick any color from the tertiary scheme, then go for the second color for primary or secondary.
Also,you can choose highlight (a mixture of white and any other color from the color wheel) colors for the t-shirt and shadow (a mix of black and any other color from the color wheel)to ensure that the colors show up well on the clothing.
Quantity
Before you start on the printing process, you need to determine the estimated quantity of your products. Now it can be either wholesale trade or retail trade. In the wholesale trading system, you make a mass production on large quantity in order to minimize the cost per item.
On the flip hand, when you decide to opt for retailing trade system, you craft the goods in smaller quantities for the consumers. Here, when you are taking orders in bulk, the price for each item decreases.
However, if you want to allow your customers to buy up close in contrast with online shops, then choose retailing trails over wholesaling. Also, for instant gratification as in ensuring immediate purchases and sales, retailing is the best trading process.
Price
The next thing you will be needing is setting up the price which needs to go along with the distributed product quality and features. Also, while quoting the units, you should consider the investment that you made throughout the production, packaging, promoting, and finally delivering.
When you sum up all the costs, you will get the product price to determine the suitable profit margin ultimately. In wholesale, you can determine the margin of 30-50% for providing order in bulk while for retailing or direct customer selling, you can go for 50-70%.
Choosing a Printing Method
There are multiple printing methods out there, such as screen printing, dye sublimation, DTG, Heat press, etc. You can choose one of them according to your requirements.
Whatever method you choose has to befit with the type of design you desire to print. Once you have selected your printing technique, it's time to load it accordingly and print them on your clothing while following the principles.
So these were the basics of printing a t-shirt. When you are done printing them on the required scale, promote your products, find a supplier, make sales, and there you go!
How Much Does It Cost to Print a T-Shirt
Long story short, the costing for printing one single t-shirt remains between 12$ to 28 dollars. This is pretty much the standard limit for retailing trade or printing a single t-shirt.
On oppose to that, when you choose to print a t-shirt in bulk, the costing dramatically decreases to 5 to 10 dollars. However, the expense certainly can vary due to the diversity of various printing methods.
Types of Printing Method and Their Cost
Here, I am giving an idea of some printing techniques and the possible costing for each of them.
Heat Press
So, the heat press method basically refers to the transformation of a distinct pattern by providing heat onto a substrate. It's one of the most affordable and easiest ways to print a t-shirt.
For printing a single unit on the heat press method, it can cost 4-5$ on average.
Screen Printing
Well, it's a printing technique that uses a mesh to relocate different colored inks onto a substrate.Through incorporating a blocking stencil, the method restricts a few areas where you don't want the ink to reach.
It's relatively more expensive than the heat press method. Printing a single t-shirt with screen printing will cost 6 to 7 dollars, including labor.
Dye Sublimation
It's a computerized printing method that requires heat to transfer dye onto materials. Specific images are wholly embedded onto fabric, paper, plastic, cards, etc. it provides an intense and vibrant looking effect with a smooth and transparent outlook.
This is not at all an inexpensive printing method, yet sublimation can be done at a low price.
In fact, there's no standard price range for each t-shirt made on dye sublimation. It depends on the size of your design image, the amount of ink used, labor, and the injekt printer itself, which costs typically 1000 dollars to 1500 dollars minimum.
So, if you want to print a small text on your t-shirt, then it can cost 3.75 dollars for the blank and 0.01$ for per inch coverage.
The longer the image, the higher it will cost. Suppose the image costs you 0.09 dollars. Now, if you include labor, which can be 2 or 3 dollars for the final result, then the end costing will be 6.84 dollars to 7 dollars. Hence the margin depends on the imaging, customization, and labor.
DTG
DTG stands for direct-to-garment printing, which sprays ink onto the garment which immerses into the fiber of the clothing.Thus, the print accentuates.
The standard price range for a single unit on DTG is roughly 7 dollars.
End Quote
Well, that's a wrap!
I hope the information was helpful in order to provide a precise and in-depth idea about the printing cost of a single t-shirt.
However, the pricing standards aren't rigid, and it can fluctuate. If your costing doesn't merge with the standard pricing, then there's nothing to panic as it depends on numerous aspects.The country you reside in changes a lot about it.
Hence, just make sure that the cost seems fair compared to your invested labor and the printing technique.