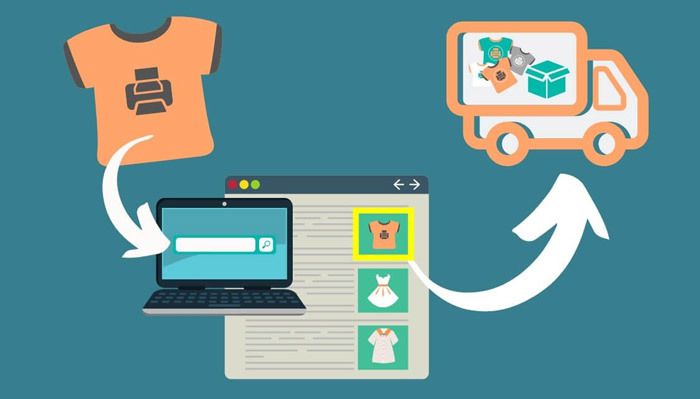 How To Start Your Print On Demand (POD) Business In 5 Steps
Perhaps you are here to decipher whether POD, aka print on demand, is a real business to start or not.
Well, it is, and trust me; it begs the implementation of effective business strategies, information, ideas, and needless to say "creativity."
Now, as the name "Print on Demand" summons, it's actually all about "what are the targeted niche audience demands."
This act is optimized for distributing personalized items like t-shirt, mugs, leggings, floor rugs, hats, and other stationaries according to the customer demand and manifestation.
Sounds appealing, right?
But, you need to dig this fact into your head that it's a real business.
Hence, if you aren't taking it seriously, then I can bet that you will end up nowhere.
And as a start-up business, making fumbles persistently will intensify the complexities, and that's probably the last thing you want.
So, in order to start your POD business, there are some strict marketing strategies and designing skills that you need to comprehend!
Let's see how you can start your POD business from scratch!
What is Print on Demand Business?
So, print on demand is basically setting up a business on Shopify or Teespring or wherever you want the consumers to recognize your business, embrace your designs, relate to your ideas, and finally converting the audience into customers.
Thus, you can build an overwhelming relationship with them, and no wonder the more emotionally invested they are, the more sales you will get.
And to make sure that it happens, you need to choose a top-notch e-commerce platform that harnesses your marketing strategies and allows it to yield the predicted outcomes.
Then you make a design or a PNG file and transfer it on the products such as t-shirts, leggings, home appliances, mugs, etc.
Next, put them on your store so that the customers can glance over your products. Wait! How are you supposed to get people to see your products?
For understating the process, lets look at some of the most renowned PoD companies:
TeeSpring
Printful
TeeLaunch
Zazzle
Printify
CustomCat
Redbubble, etc.
Above mentioned companies maintain their own interactive websites where designers and sellers can upload their designs and clients can choose a product they like.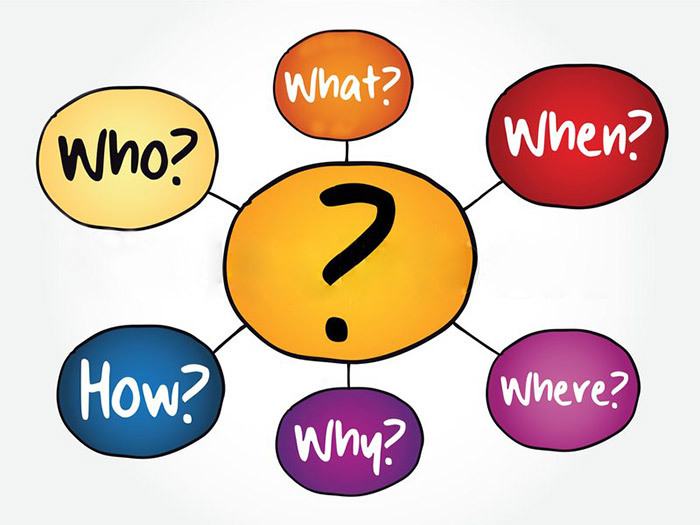 How Would They Know About Your Store's Existence? 
Well, this is where you have to do some brainstorming or seek the assistance of an expert to gain "maximum traffic' in your store. And it needs to be "organic traffic."
Because your intention isn't only allowing people to surf around the store but also conveying the sense of urgency to "buy" the product.
Initially, it can only happen in practical aspects when you get organic traffic or, in other words, "people who actually care, scours and intends to buy."
What happens next when a customer places the order?
Here, all the farther fulfillments will be provided by the supplier. Hence you will need a supplier too.
Lastly, when the product is delivered, you will get the wage of your product!
So, this was, in sum, a brief description of understanding POD.
Starting Your POD Business from Scratch!
There's a linear process to launch your print on demand business. Mostly if you are a newbie, then you'll need a complete step by step guide to streamline your insights and use them pragmatically in your business.
Let's wade through the steps one by one!
Step 1: Niche Selection
Honestly, with all the online noise out there, your brand can't be something for everyone. Hence, you need to pick a suitable niche that validates the genre of your products and the ideas of your design. Here, you mount real success when your business affiliates with the right product and right audience.
Your focus shouldn't be on targeting a large number of audience but the right audience who pays interest on your products.
And in order to choose a reliable niche for your store, you have to determine the things you want to create or reconsider your ideas.
Because if your ideas and your products don't bear any relevance, then you are less likely to connect with the audience.
So, if you have a bunch of things whirling around your mind right now, then take a deep breath and start writing down all the ideas you have.
It will help your mind to assess the ideas subconsciously and pinpoint the perks and seat backs of each approach.
You can also narrow down the list by doing some pros and cons test. Whatever seems relatively closer to success or effective, pick it up and contemplate the possible consequences that it might yield in your business.
Once you are done choosing the niche for your business, it either can be comics, healthy living, beauty, or sports, lifestyle, etc. Make sure to be as transparent and accurate as possible because the niche name should be specific enough to lure the right audience in your store.
However, try sticking to an idea where the "out of the league" customers will pay interest too. Hence, it will increase the possibilities to get more sales and extend your audience.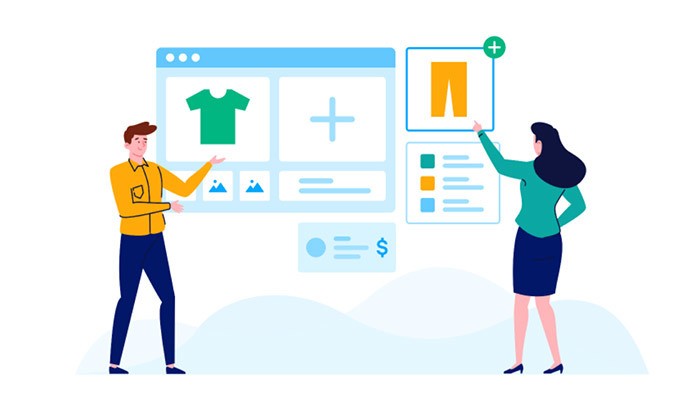 Now let's presume that you have the niche in hand. So how can you be sure that it's the ideal one?
Well, there are a few factors that you need to consider before concluding. Let's check them out!
Explore social platforms, search engines, and other platforms such as Facebook, Instagram, Tumblr, Pinterest, Reddit, etc. where you can search your ideas and rationalize the fact that whether it's actually a good idea or not.
Check on Google Trends that what's the current buzz in the online market and what people are expecting to see next.
For understanding the audience, you need to consider yourself as an audience at first. Only then you can engage with them and their appraisals about a particular niche
Here you have to inspect whether there are any controversies and discussions that have been made or not. Now, if you see that there's no communication or buzz regarding your niche, then it becomes obvious that the success of your POD business isn't impending anymore.
Once you are done evaluating the niche you have selected and sure of coming out with it, it's time to fish for the relevant POD product idea for the niche you have chosen. Here the product you are selling must merge to the niche you have drilled down.
To choose the right products for your POD business, you can search for the top trending POD products in the search engine, and you will find them promptly. However, the most cherished products are t-shirts, mugs, floor rugs, pillows, joggers, etc.
Lastly, ensure hoarding the products according to the market requirements and try to be as obvious as possible so that your niche and the products actually can make some sense!
So that was all you need to do for choosing a competitive niche for your business.
Step 2:  Hunt Down The Best Software For Designing
Secondly, you will need an effective software where you will craft your designs. And remember to ensure that it endorses both pixel and vector format.
Besides, there are numerous free apps where you can illustrate your designs in different shapes, fonts, and templates.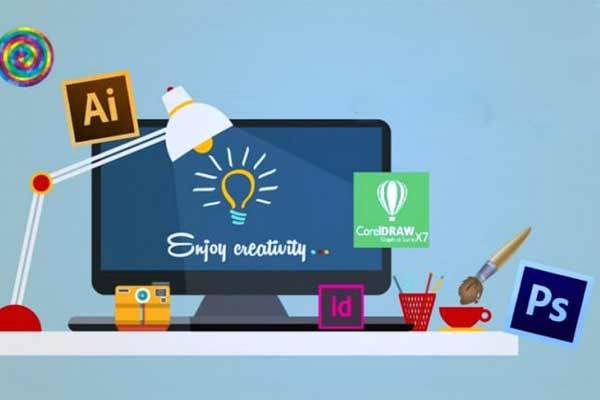 However, I suggest not wasting your time in free software because there are very few options for improvising and enhancing your design. It bars your creativity, as well. Hence, choose a premium software in monthly or yearly subscription and design with more freedom and flexibility.
Now while designing there are few things to keep in mind,
Seek design ideas from popular social platforms. You can take Amazon, AliExpress, Etsy, eBay, TrendHunter, etc. you can search for the product category and take account of the designs which have positive reviews and 5-star ratings by the customers.
While taking an idea, you should remember one thing that you aren't here to "copy' their design but to gain inspiration and tailor a better piece than the existing one. A product can be categorized by "x" inspired, not "x' carbon copied.
Initially, it's a bit intimidating when you glance over the trending designs. In that case, try not to fret if anyone's idea matches with yours. Because there are few things that always remain in demand, and you just need to add versatility to lure the potential customers towards your products.
Don't stick to trendy designs as sometimes people want to be a little nostalgic and prefer vintage-themed t-shirts or accessories. Also, you can create a composite of a fashionable yet old-school pattern for your products.
Use software such as Adobe Illustrator, CorelDRAW, GoAnimate, Powtoon, etc
As your designs are the most significant assets of your business, you need to be creative as well as a skillful designer.
Moreover, you can design your own product that benefits you in many aspects. As you don't have to hire a designer and pay a big fat wage, you can be fluid with the ideas, and only you will be the one to monitor your designs.
If you don't have that expertise, then there are places like Fiverr, Upwork, and so on, where skilled artists bid for their talents. You can hire anyone of them who seems to provide original as well as exceptional designs at an affordable price.
Lastly, remain professional. It's okay to expand your investment, but it's really unprofessional and also a cardinal sin when you steal someone's idea. Hence, "authenticity is the key."
Step 3: Host Your POD Website in a High Performing E-commerce
Now when you have your product designs in hand, it's time to choose a competitive e-commerce platform where you can host your website.
There are plenty of online stores for POD business where you can create your store's website by associating your brand with Spotify, Printful, Zazzle, Woomart, etc.
It's crucial to choose the best possible platform with maximum customizable theme options while organizing your store so that you can promptly start your POD business.
The core aspect of connecting with a prominent e-commerce territory is to keep your clients happy and satisfied during and till the end of your career.
Also, ensuring that your products surpass other trending products and drive all the divided attention in your store is essential. Hence, enrolling in a platform where you are more likely to gain a significant portion of clients who value, assess, inspire, and build companionship with you is what you will need in the long run.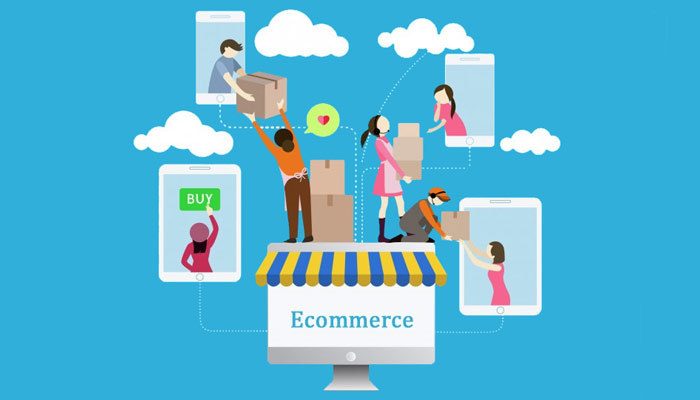 Now, what happens when you end up choosing a platform?
Luckily, it gracefully looks after your store in terms of communication, printing, production, delivery, profit margins, etc.
Therefore, the more effective platform you choose, the process becomes more palpable, lucrative, and easy to resolve when needs be. Plus, the pathway of operating your business remains as smooth as possible.
On the flip side, there are few things to keep in mind,
Go for an easy domain name, yet it should sound sophisticated and catchy. Make people wonder how on earth they didn't think of this name earlier.
There are sites like GoDaddy where you can sign up for your domain, and also, there is some free software to transform obscure words or phrases in a relevant domain name.
Avoid creating stores on multiple platforms.
Start with one or two platforms with utmost determination and labor to hook enough customers to bring recognition to your business.
Once your store succeeds to reap audience on a broad scale, then you can incorporate with as many platforms as you prefer.
If you don't have a tight budget, then you should buy some premium templates so that your store looks flawless and beyond aesthetic. Because a seamless appearance justifies how well invested you are in the business.
Personalize rational pages to your store such as the homepage, policies, about, contact info, shipping details, business narrative, oaths, history, etc.
Step 4: Choose a Selling Process
Then you have to decide your selling criteria, which you want to apply for selling your designs.
Now here are two procedures to choose from; the first one is to create an account of your store in a marketplace where the specific platform will look after all the manufacturing process, order taking, controlling accounts, delivering the product, etc.
Here you will be contributing as an independent designer solely.
Irrespective of the fact that the store does most of the labor for you, you will be the one in charge to upload the designs and wait till it makes sales.
Secondly, you can establish the presence of your own store in various high performing e-commerce platforms such as BigCommerce, ShopBase, Etsy, Printify, Shopify, etc.
Here you need to sign up for your business account in any of the e-commerce marketplaces to directly affiliate your store to an established print provider to once-over your uploaded designs. It also helps you to take orders in bulk, depending on how much production you want and where you want to embed your design.
Once the designs are printed on the products, the next and final step is to trade the products to your clients.
Step 5: Plant SEO Strategies
The next thing you will be doing is search engine optimization, which allows you to bring organic traffic to your store and validates its existence on the first page of the search engine when relevant keywords are searched in the search bar.
So here, your work is to craft quality content with a set of reasonable keywords that most people are using to scour that particular product. And make sure sprinkling keywords that make sense or directly relate to the type of product you are willing to provide.
However, for executing credible SEO strategies, you can hire an SEO expert who surely has all the expertise to insert the appropriate SEO technique for your page.
If you aren't willing to invest in a professional, then you need to do some online free courses on search engine optimization.
Besides, you can do "keyword research" to perceive the process of all the necessary attributes for driving immense traffic to your page and making sales to the targeted audience through proper optimization of your website.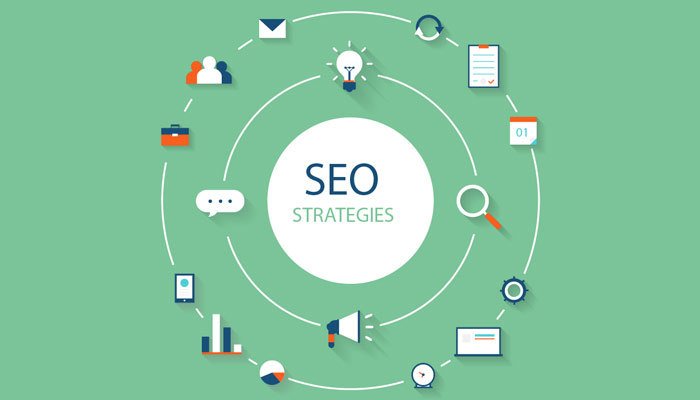 So here you go!
You have everything ready for giving a kickstart to your POD business. Get your designs, upload them on your store or an e-commerce platform, optimize your website for maximum traffic, and promote your products by following these steps,
Start by setting up different social media accounts.
Remain informative and entertaining to your audience yet keep your utmost focus on "selling" because this is the prime goal of your efforts.
You need to make the fact of selling less obvious to the audience while indirectly converting them to your potential customers.
Make sure to join groups, associate with other entrepreneurs, communicating via live streaming with your audience, and recommend using the products without any bluff or unnecessary jibber jabbers.
Lastly, try to leave a remarkable impact on your audience by influencing them in various positive initiatives.
Once you are done with all the outlined process, you are good to go! Just have patience, learn the practice of acceptance for any possible outcomes, and remain as consistent as possible.
What Are The Best Print on Demand Products to Sell?
We have analyzed all the different niches and all the different POD suppliers and see which types of products are most popular in general.
As per our findings here are the top 10 best POD products to sell on the different platform.
Hoodies
Hats
Mugs
Socks
Pillows
Stickers
Posters
Tote bags
Phone cases
Well, before starting your pod business, take enough time to find a good supplier who offers a wide variety of products. For future reference you can make a bookmark list from the above products. Good Luck !
7 Proven Tips for Your POD Business
So here I have lined up eight proven tips of all time for your print on demand business. I hope these will help your business to take off in a jiffy! Check them out!
## Create Urgency
You can put scarcity in some of your products so that the customers will feel the rush of getting it as a limited edition, and by this, you will get more sales in a short period of time.
## Set a Competitive Price
When setting your profit margins, make sure you are pricing the products with a competitive value, which seems appropriate to the customers as well as reasonable than other providers.
## Be Unique with Your Designs
Create exceptional designs for your t-shirt with a tinge of traditional vibe or put your designs to somewhere no one ever thought of. This will help you to set the price independently because only you will know how much you need to invest to craft the product.
And as there isn't any similar product like yours, the customers will be left with never-ending assumptions of the accurate price. Hence, you will be the one to decide the revenue as well as change them according to your convenience.
## Promoting via Influencers
Send your products to social media influencers or bloggers who have a large audience or a fan following. Ask them to review your product and let their audience know about it. It will bring more customers to your business.
## Limited yet Moderate Color Options
Keep the color choosing option limited yet enough. Because too much availability conveys nothing but more confusion for making a decision.
## Announce Weekly Discounts
Offer weekly sales on your products as well as announce free giveaways for adding members to your page or inviting other friends.
## Add Testimonials
Use customer reviews as testimonials.
Hence, the audience can yield faith in your business and believe that you aren't only here to brag and make sales without providing any value but to help them getting authentic, reliable, and reasonable products.
Keep the testimonials or assessments of your products on top of your business page or website so that the customer sees it every time they step into your store.
Advantages and disadvantages of the print on demand business model
To be realistic, you should understand the benefits and drawbacks of the print on demand business model before opening an online shop.
Pros
You don't need to stress over inventory managements
Availability of customization
Affordable start-up investment
Easy set-up process
Risk-free as you don't need to make significant investments frequently but momentarily
No restrictions while making designs or crafting what you are good at
Cons
Not an overnight get-rich-scheme
The profit margin is relatively lower than other drop shipping businesses
Less variation while choosing product types
FAQ On POD
Can you make a living with print-on-demand?
In the past, if someone wanted to sell physical goods they needed to either create them themselves or purchase large quantities from a manufacturer which required significant up-front costs. print-on-demand (POD) has changed that by allowing anyone to sell physical products without having to front the costs of manufacturing. So, can you make a living with POD? The short answer is yes, but it requires a bit of work to get started.
Is print-on-demand oversaturated?
In recent years, print-on-demand (POD) has become increasingly popular, with more and more companies offering the service. But is the market becoming oversaturated?There are a few factors to consider when answering this question. First, it's important to look at the overall growth of the POD industry. According to a report from Printweek, the global POD market is expected to grow from $9.9 billion in 2018 to $17.
What is the difference between Shopify and Printify?
Shopify and Printify are both online printing companies that offer a variety of products and services. Shopify is a bit more expensive than Printify, but it offers a wider range of products and services. Printify also has a lower quality control, which may result in lower-quality products.
Bottom Line
While other e-commerce business mediums ask for huge monetary investment, hard work, and time, POD ensures making sales without any hurdles, inventory management, and risk of failure.
So, if you are looking for a start-up business where you don't need to put a large amount of money and drain all your energy due to so many responsibilities, then print on demand is one of those e-commerce business models to bring noticeable success.
Reference
2. Become.co